2019 Season Opening - Part Two - First Weekend
Tuesday April 2nd 2019
Michael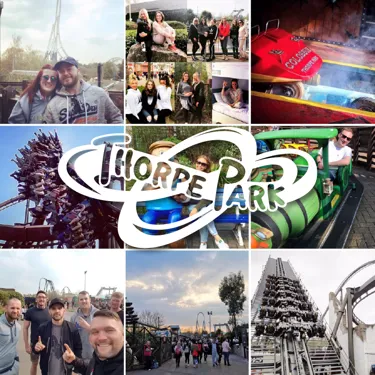 What amazing weather we had during this year's opening weekend! Just a teeny bit warmer compared to last year's blizzard.
Guests soaked up the sun and enjoyed some of the new additions to the park such as our fabulous new Coke Freestyle machines and our amazing entertainments team providing lots of LOLs across the resort. Make sure to look out for our extraordinary explorers, garish game show hosts and red-carpet crew throughout the season!  
Additionally, as guests entered the dome, they were greeted with a HUGE new widescreen. As well as enabling us to show off some of our fab rides, the new screen creates an exciting atmosphere before you step outside and clock our iconic skyline with your own eyes!
We also dropped our 2019 TV advert featuring the cutest thrill seeker we've ever seen! Take a look here if you missed it!
GameFX is currently installing in the Lakeview Marquee. The Arena is taking shape and will be crammed full of fantastic VR experiences, games old and new and the chance to take part in e-sports tournaments! We can't wait for you all to experience this exciting gaming extravaganza!
With Jungle Escape, BounceZilla, our 40thBirthday and much more to come, 2019 is going to be an awesome year!  Why not grab your pass to a season of experiences Like No Other!
Michael 
Official Thorpe Park Resort Blogger