19th May – 19th June
Tickets online from £37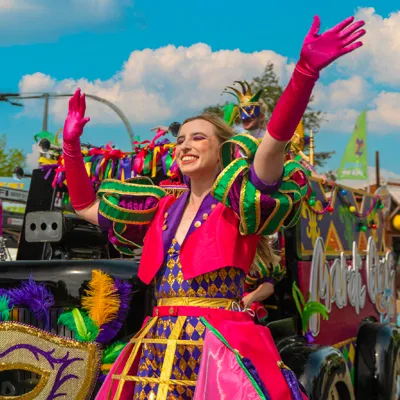 A Party Like No Other
Delivering Louisiana vibes, world-class rides, authentic street food and more beads than Mr T has gold chains, Mardi Gras is set to be the most exhilarating, fun-filled celebration you'll attend this spring.
Turn up the temperature and endure the sizzling speeds of Nemesis Inferno as your legs dangle freely below 750 meters of twisted track! Then, take a break from the thrills and experience the flavours of mouth-watering Mardi Gras delights and be immersed in a variety of live entertainment excitement.
Pre-book your tickets for a party like no other at THORPEPARK.COM or extend the celebration and double the thrills with an overnight stay at our THORPE SHARK Cabins.
Mardi Gras Shows & Entertainment
Street Parade
It wouldn't be Mardi Gras without a parade, right?! So, we're taking it to the streets with a brand-new all-singing-all-dancing parade every day throughout the event.
'Fat Brass' Jazz Band
'Fat Brass' will be taking to the Main Stage on selected dates to bring you their funky jazz classics, they're sure to get those toes-a-tappin'.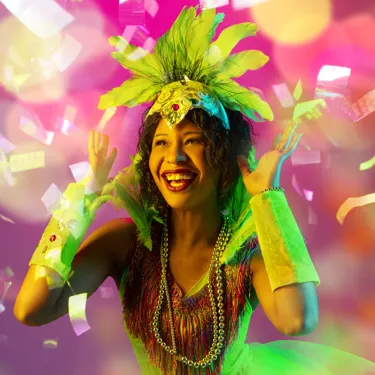 Crowning of the Krewes
In true Mardi Gras tradition, each day we'll be crowning the Mardi monarch in a flamboyant stage show – get your vocal chords ready as you'll be cheering for the winner!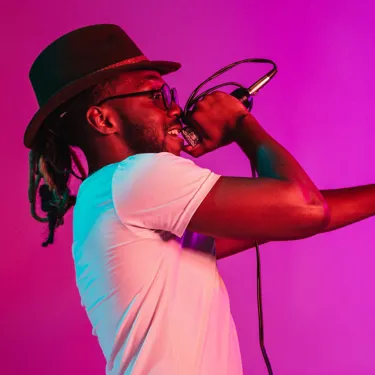 Live Musicians
Every day the Mardi Gras Mini Stage will be buzzing with live music, from saxophone and double bass players to live singers there's always something to chill too.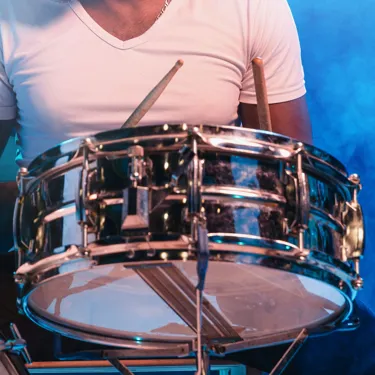 'Drum Works' Community Band
On selected dates we'll be joined by the London-based community band -Drum Works. They'll be bringing their infectious and empowering music to the Main Stage.
Mardi Gras Meet & Greet
Head to the Mardi Gras Main Stage and snap some pics with the larger-than-life Mardi-folk. From the fiery Nemesina to the Mardi Gras Royals - come and say hello!
A Taste of New Orleans
East Street Food Stalls
Right in the Hub of Mardi Gras you'll find street stalls serving Jambalaya, Louisiana Ribs, Cajun Corn, Po Boys, Cajun Shrimp and more.
North Street Food Stalls
There's even more New Orleans classics in the Mardi Gras North street food stalls, choose from Cajun Mac and Cheese, Louisiana Loaded Fries, and Crocodile Burgers… yep!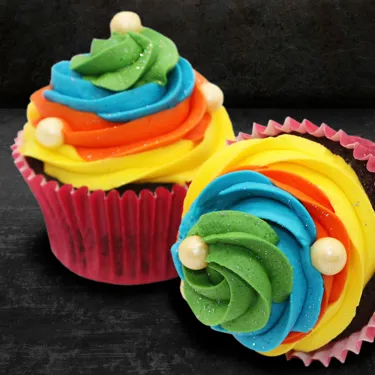 Sweet Snacks
At Peckish and the Coffee Shack you can pick up classic Mardi Gras King Cake, passion fruit pops and Mardi Gras cupcakes… the Donut Factory even has some fancy rainbow donuts too!
Savoury delights
Across our restaurants you'll find limited edition Mardi Gras specials, Wilderness Bar & Kitchen is serving up a Louisiana Burger and Sombrero's Street Food is getting in on the action with Burrito Fries.
Mardi Gras Mini Guide
Check out all Mardi Gras to offer ahead of your visit by downloading our Mardi Gras Mini Guide, you can also find all the info in the THORPE PARK app on the day of your visit.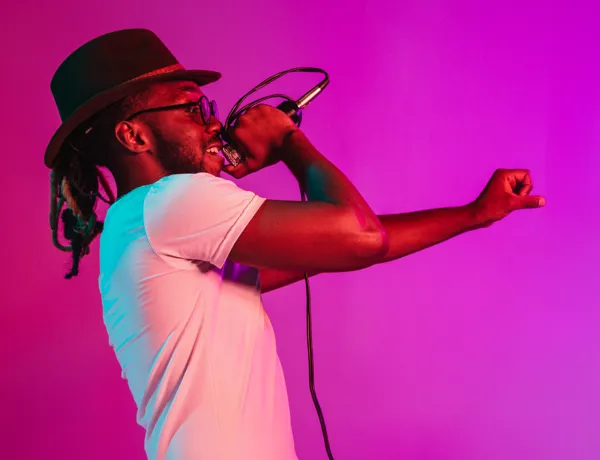 Funky Beats
Get your groove on and let out your inner diva with live Mardi Gras music. From funky jazz to awesome live sets, grab your mates (and a cocktail) to soak it all up.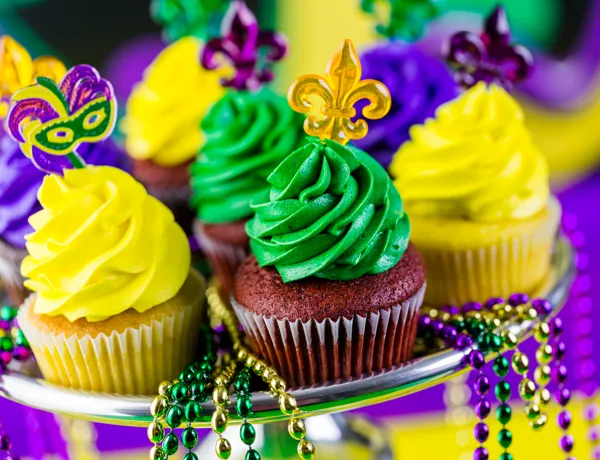 Louisiana Treats
Taste your way around the deep south with stacks of scrumptious food for you to try. From mouth-watering BBQ ribs, to classic American Po' Boys and traditional Mardi Gras King Cake – wear your stretchy pants, it's gonna be sweeeet!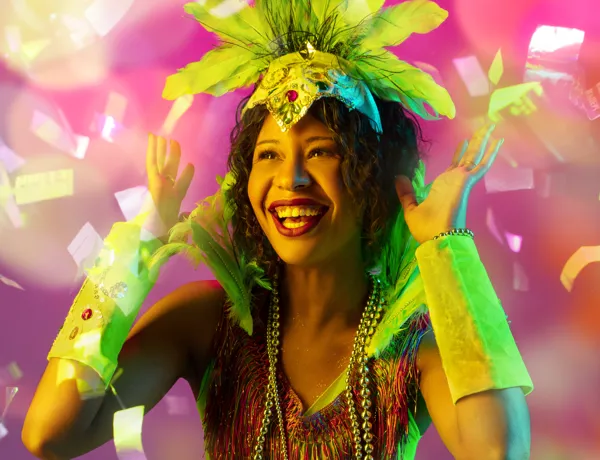 Mardi Vibes
Spice up your life and party like no one's watching with our epic live Mardi Gras shows, entertainment, and street parade – strut your stuff, there's no judgement here.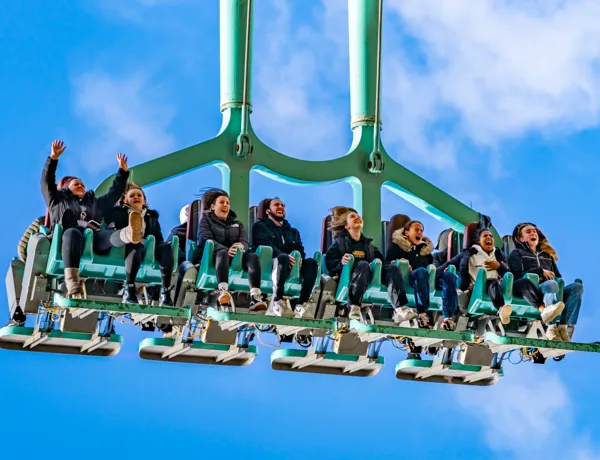 Thrilling Rides
It wouldn't be a trip to THORPE PARK without going on our world-class rides, after all we are the UK's most thrilling theme park! Brace yourself as you're launched from 0-80mph in under 2 seconds on the UK's fastest rollercoaster Stealth and feel the force as you reach dizzying heights on our giant swing Rush.
Experience over 30 rides and attractions
Save up to £22 per person when you book in advance
Under 3s go free
Island Return Guarantee – get a free return visit
Pre-book to guarantee entry
Visit Thorpe Park again and again with a Thorpe Park Annual Pass
Or the UK's best attractions with a Merlin Annual Pass.
Great Passholder perks
Exclusive discounts including dining, shopping and special events