New for 2021 - awaken your senses at the UK's most thrilling theme-park and soak up the summer vibes with street dancers, live music, street entertainment and more!
Experience THORPE PARK Resort like never before and feel the rush on some of the UK's tallest, fastest and wettest rides.
ParkVibes at THORPE PARK Resort from 21st June – 30th August, let it out!
21st June - 30th August
Tickets online from £39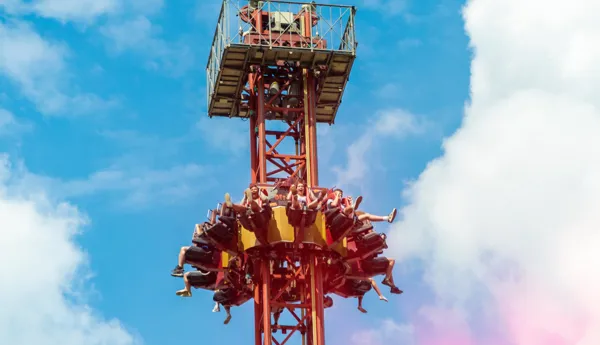 Thrilling rides
Scream if you want to go faster on the UK's most thrilling rides! All our rides and attractions are included with every ParkVibes ticket – including NEW for 2021 Black Mirror Labyrinth.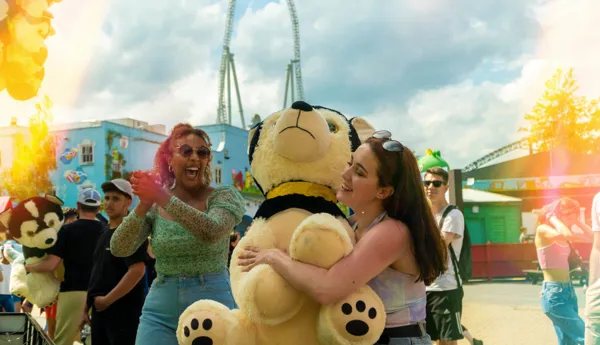 Street Vibes
The Island will come to life with live street dancers, live music, and street entertainment. With different acts to discover each day, every visit is sure to be like no other!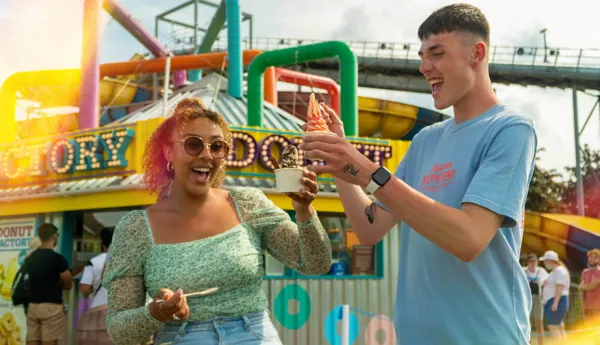 …and Tasty Sides!
Eat your way around the park and sample all the food, drink and treats ParkVibes has to offer… from loaded fries and hotdogs to donut sundaes and vegan snacks, there's something for everyone!
Entry to a day of exhilarating fun on the Island Like No Other
Pre-booking online is essential for entry
Limited capacity
Backed by our Island Return Guarantee
FAQs
ParkVibes is included with any valid entry ticket, short break, or Annual Pass reservation that falls within the event dates.
Yes, ParkVibes is included with any existing booking falling into the event dates, there's no need to book an additional ticket.
ParkVibes entertainment is spread out across the Resort starting from 12pm each day, you'll spot these as you explore the park. Locations may vary day-to-day; however, you'll always find an awesome mix of acts across the Island.
Yes! All acts are family friendly and will be loved by Thrillseekers of all ages. All entertainment locations are also fully wheelchair accessible.