TANTALISING, TERRIFYING SHORT HORROR MOVIES
Nothing says Halloween like a terrifying horror movie marathon. Take a break from theme park thrills and prepare for a special fx movie marathon.
Enter the Screamplexx Cinema, a special effect cinema presented by horror movie short film fanatics: Bloody Cuts! This team of writers, directors and producers are the Stephen Kings of short films; the Alfred Hitchcocks of online horror anthologies. 
From 3pm onwards, our horror movie marathon commences, with a line-up of short films on the hour, every hour. Grab your popcorn and settle into your seat to devour a series of tantalisingly terrifying short horror films. Plus, be prepared for a few spooky surprises along the way…
You'll be so immersed in the Halloween movie marathon that you might just feel someone sneaking up behind you! 
Horror Movie Line-Up
This year's line-up of short horror movies includes:
NEW for 2019: The Creepy Cut. This duo of scary movies includes 'Stitches' & 'Suckablood'. Watch the Creepy Cut at 3pm, 5pm, 7pm and 9pm.
'Stitches' is a new take on an urban legend. Get ready for a suspense thriller movie featuring a dark house, a dark night, a babysitter and a dark secret…
Meanwhile 'Suckablood' is a gothic tale of a girl terrified to suck her thumb. Every fairytale needs a monster! 
The Fearful Feature. Combining two horrible horror flicks, guests can watch 'Don't Go Down To The Wildor' & 'Don't Move' every day of Fright Nights at 4pm, 6pm and 8pm.
'Don't Go Down to the Wildor' is set in an abandoned haunted house, between dimensions! Expect wild visual FX in this bite-sized horror movie. This alternate universe film is followed by 'Don't Move', the most popular short horror movie from the Bloody Cuts archive. Expect blood, lots of blood!
Gallery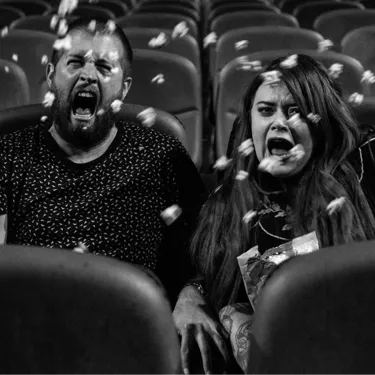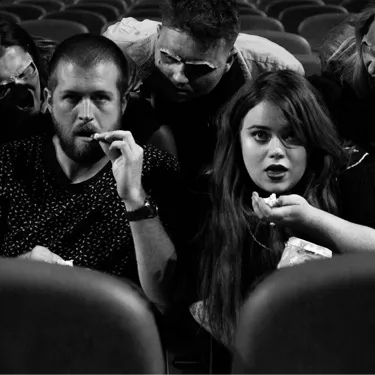 Check out our other bone chilling and thrilling scare attractions