6th October – 31st October 2023
Selected dates
Tickets available in 2023
Scare attractions recommended ages 13+
Selected dates
FRIGHT NIGHTS
Pray you don't have the key to the door or risk unlocking your deepest, darkest nightmares as our award-winning Halloween event FRIGHT NIGHTS returns to THORPE PARK Resort in 2023.
With no fears going untouched, you'll be sleeping with the lights on after you come face-to-face with the most horrific, dreaded, and tormented terrors at Thorpe Park this fearful FRIGHT NIGHTS. Featuring spine-tingling scare mazes, truly terrifying scare zones and awe-inspiring shows, some of the UK's most thrilling rides in the dark including the world's first horror movie themed rollercoaster SAW – The Ride!​​
RIDES IN THE DARK
You've may have experienced our awesome rides in the daylight, but they take on a whole new life when darkness falls!
Swoop through a post-apocalyptic world on THE SWARM – the UK's only winged rollercoater. Then, get ready to play Jigsaw's games on SAW – The Ride, the world's first and only SAW horror movie coaster featuring a 100ft beyond vertical drop!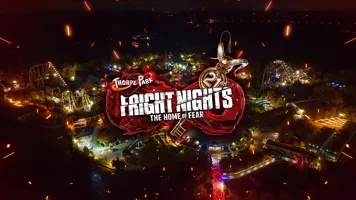 FRIGHT NIGHTS 2022
Check out highlights from 2022
2022 SCARE MAZES & SCARE EXPERIENCES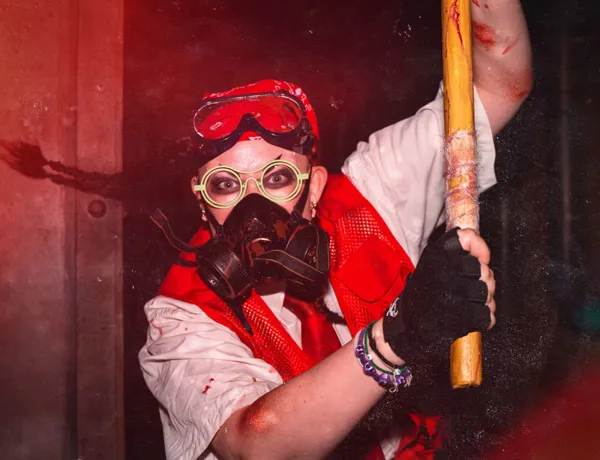 Survival Games
Survival Games are coming, giving you the opportunity to prove your worth & elevate your social status. Will you choose the path to victory, or will it be game over in this gruesome scare maze? Paid ticket required.
Trailers
Witness the power of film come to life in Trailers. No fear will go unmissed as you find yourself stuck inside an even more intense never-ending loop of terror in this spooky scare maze!? Paid ticket required.
Creek Freak Massacre
With their livelihood at stake and the threat of demolition looming over the sawmill, the bonkers Buckwheat's have cranked up the chaos for one final rampage in this terrifying scare maze. Paid ticket required.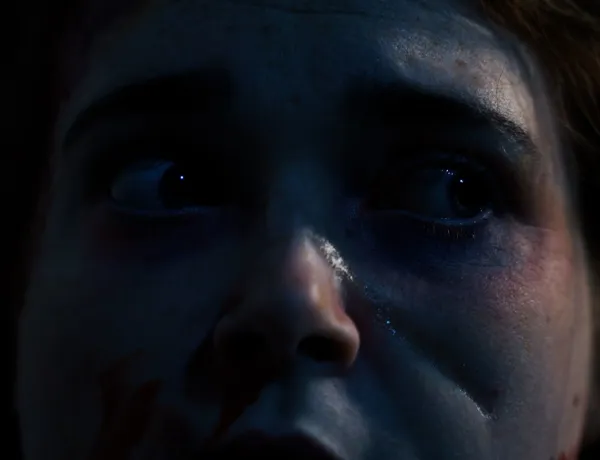 The Terminal
Pack your bags and enter your cryo-pod aboard The Terminal for a one-way trip to an intergalactic utopia. Sit back, close your eyes & prepare for a new out-of-this-world audio scare experience. Paid ticket required.
2022 SCARE ZONES & ROAMING CREATURES
Death's Doors
Venture into The Locksmith's lair & come face-to-face with 21 daunting doors, each hiding a sinister secret. Will you dare to enter this scare zone and knock on Death's Doors?! Included with park entry.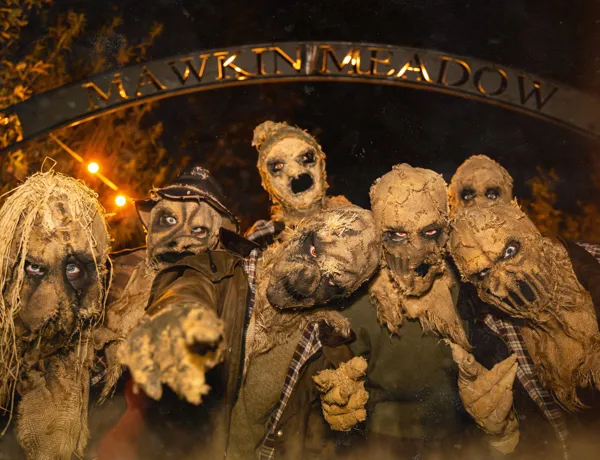 The Crows of Mawkin Meadow
Venture even deeper into the cursed village of Mawkin Meadow and unearth the origins of the infamous Crows. Trek through the fields of corn and hope your presence goes unnoticed. Included with park entry.
Graduation Sucks!
It's graduation night for the students of Amity High, but can the two schools put their differences aside or will their bitter rivalry overpower the celebration & end the night in tragedy in this freaky scare zone? Included with park entry.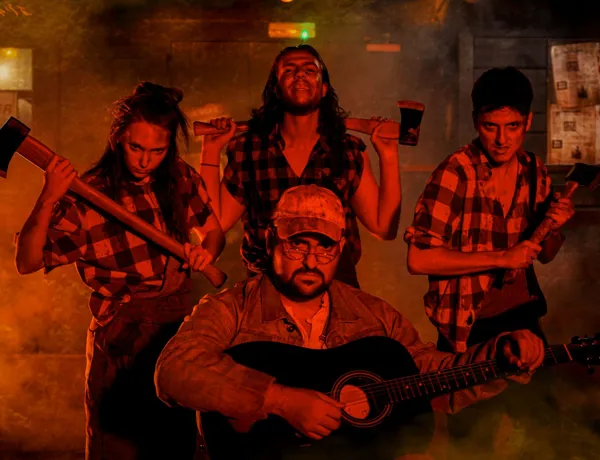 Creek Freaks Unchained
An uncertain future lies over Creek Woods Sawmill, forcing the Buckwheats to flee their land. This year, the deranged family are roaming the island looking for sweet revenge! Included with park entry.
2022 GRUESOME SHOWS AND SPOOKY SNACKS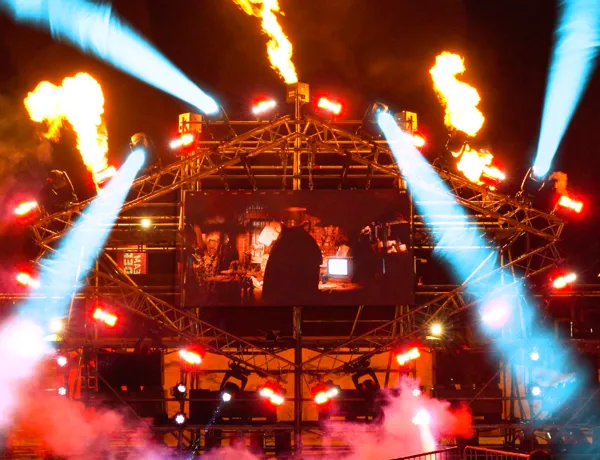 LEGACY Fire & Light Display
The Locksmith presents a spine-tingling pyrotechnical spectacular like no other! Featuring ferocious-fire effects alongside terrifying throwback tracks - this show will take you on a nostalgic journey to past FRIGHT NIGHTS faves leaving you mesmerised!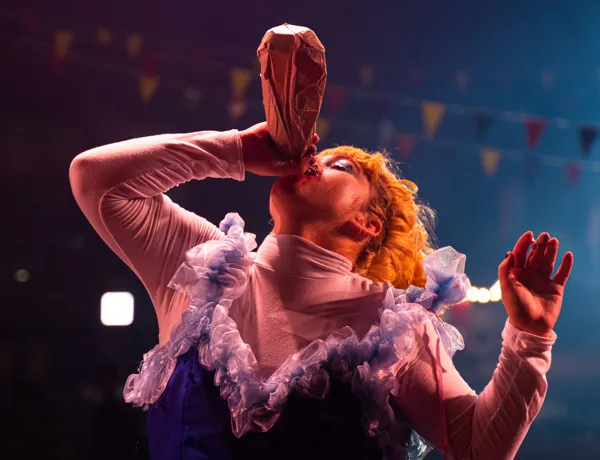 Birthday Bash! Stage Shows
You're invited to Hattie and Hugo's 21st Birthday day Bash… but these are no ordinary twins! Don't be fooled by the bright balloons & shimmering streamers. Included with park entry.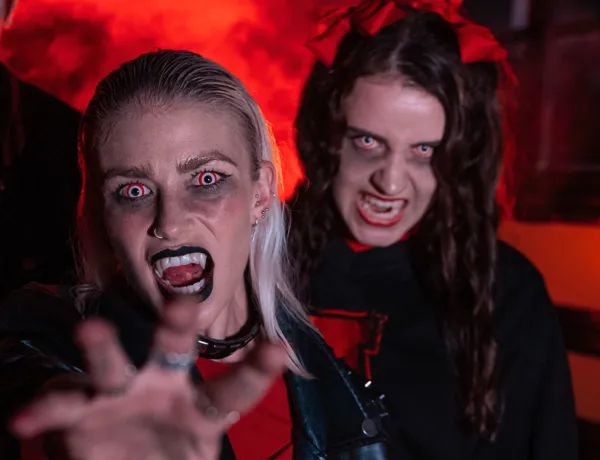 Graduation Sucks! Flash Mob
The classes of Amity High and Lycan Thorpe will come together to form a flash mob music and dance! Included with park entry.
Spooky Snacks
From cocktails to chilli and vampire cupcakes to sweet pumpkin pie! FRIGHT NIGHTS has an awesome selection exclusive snacks and street food stalls.