Unlimited front of the line ride access
Includes entry and car parking
Unlimited front of the line ride access
Includes entry and car parking
VIP Experiences
All day entry into THORPE PARK Resort
Complementary car parking access
Private VIP host for up to 8 hours
Unlimited priority VIP ride access
All day entry into THORPE PARK Resort
Complementary car parking access
Private VIP host for up to 8 hours
Unlimited priority VIP ride access
Coca-Cola Freestyle Vessel
A Pizza Pasta Buffet Voucher
Unlimited Digital Photos
Saw Back Stage Tour
Not only will you get an exclusive backstage tour of this awesome coaster, you'll also learn about how SAW – The Ride became what it is today and have the chance to ask our VIP Host any burning questions you may have!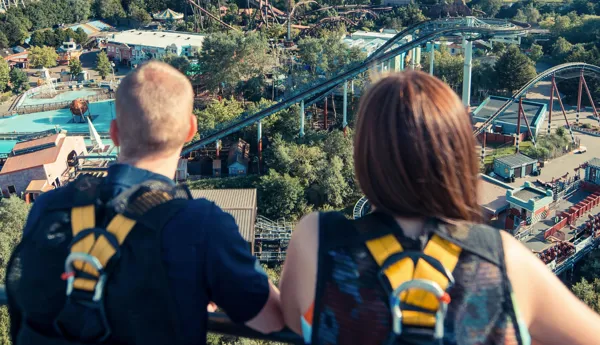 Coaster Climb - THE SWARM
Scale the 127ft climb of one of the UK's tallest roller-coasters – THE SWARM! Take in 360° view of THORPE PARK Resort and surrounding areas from a birds-eye view, guided by your personal host - it's the ultimate Instagram location!
VIP Experience Questions
If you have questions regarding a VIP Booking please contact our team via email on vip@thorpe-park.co.uk