Restaurants & Shops
Explore our range of restaurants and shops around the Island like no other!
Vibes Bar & Kitchen
Vibes Bar & Kitchen serves up a wide range of gastropub inspired favourites including 100% British beef burgers, hand battered cod and chips and succulent fresh salads.
If you have a short breaks booking for the Thorpe Shark cabins, please click here to book your breakfast and dinner onsite.
The Huntsman's Arms
Take a break, grab a pint and soak up the jungle ambience at The Huntsman's Arms bar, located at the back of Wilderness Bar & Kitchen.
Inferno's Pizza & Pasta Buffet
Unlimited pizza, pasta, salad and soft drinks at Inferno's Pizza and Pasta Buffet.
More Restaurants & Bars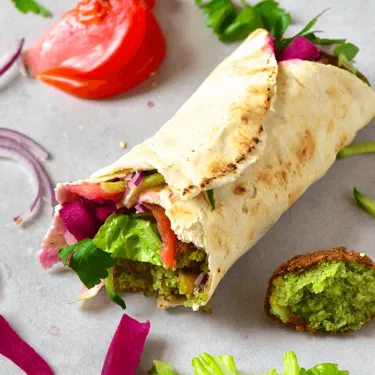 The Veggie Box
The Veggie Box is your go to for tasty vegan and vegetarian theme park meals. Pick up freshly made falafel, salads, wraps, burgers and fruit juice.
Sombrero's Street Food
Whether you fancy a mouth-watering burrito or would rather snack on tasty jalapeño poppers and delicious loaded nachos washed down with a refreshing drink, Sombrero's has you covered!
Wilderness Bar & Kitchen
Take hotdogs and burgers to the next level - get stuck in to a dirty dog smothered in jalapeños and nacho cheese or a plate of luscious loaded fries.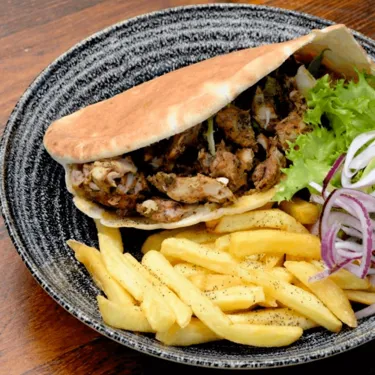 Amity Kebabs
Order up a delicious, hot kebab meal at Amity Kebabs and choose from a ton of tasty options including Mediterranean Chicken and Lamb Shish as well as Halal and veggie options!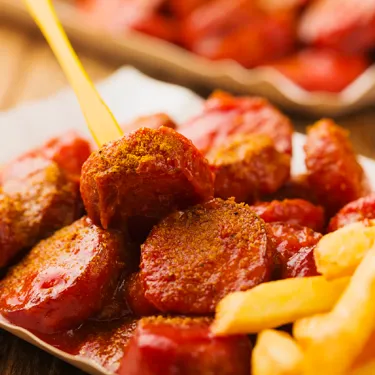 The Grill
Head to The Grill and tuck into classic German Bratwurst, Currywurst and Rib Burgers. You'll also find a fan Thorpe favourite - curly fries!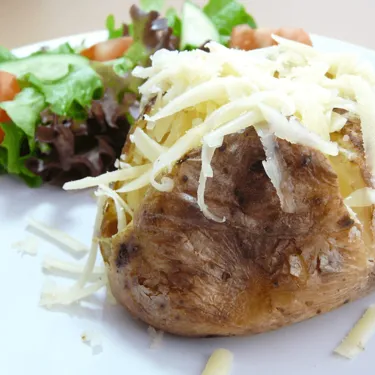 Peckish
For those who love coasters but are still calorie-conscious, tuck in to a yummy jacket potato with a selection of tasty toppings at Peckish.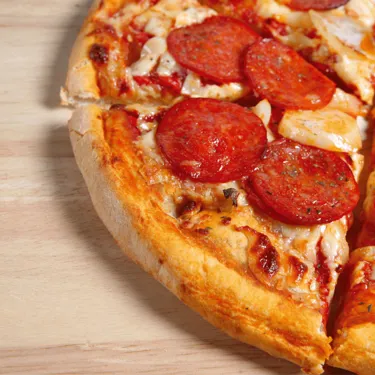 Inferno's Pizza Takeaway
Get stuck into our delicious pizza takeaway from Inferno's Pizza and Pasta.
Burger King®
The original HOME OF THE WHOPPER®, Burger King® serves up quality ingredients, signature recipes, iconic sandwiches and fast, family-friendly dining experiences in a welcoming environment.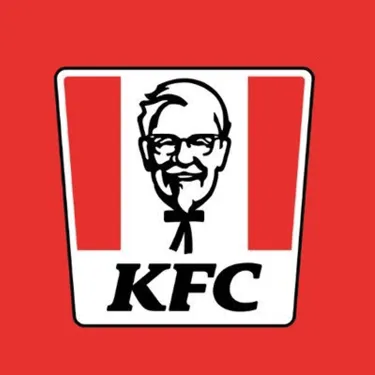 KFC
Treat yourself to a finger lickin' menu at KFC where all food is freshly prepared in the restaurant using only the highest quality ingredients. There's something for everyone!
Snacks & Small Bites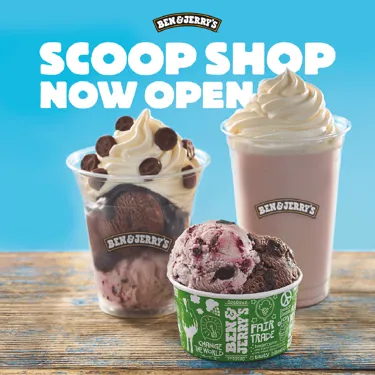 Ben & Jerry's Scoop Shop
Serving your favourite flavours, from Cookie Dough to Cherry Garcia, from Chocolate Fudge Brownie to marshmallow-laden Phish Food. Think creamy shakes, saucy sundaes and freshly baked waffle cones.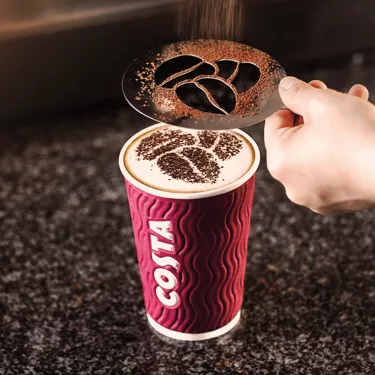 The Coffee Shack
Grab a brew at the Coffee Shack, where we are proud to serve COSTA Coffee. Indulge in a selection of hot drinks, try our mouth-watering sandwiches and paninis or treat yourself to a delicious cake.
Amity Donut Bites
Treat yourself with a delicious hot donut bite covered with the tasty sugar topping of your choice!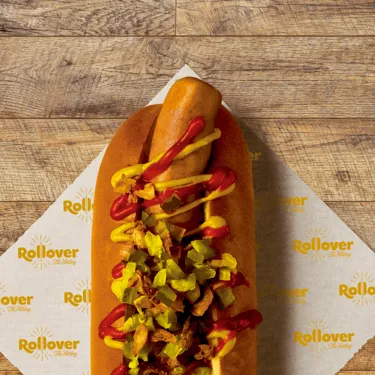 Colossus Hot Dogs
Fancy a quick bite? Chomp into a juicy Rollover hotdog and choose from regular or jumbo dogs or treat yourself to a combo meal with fries and a soft drink.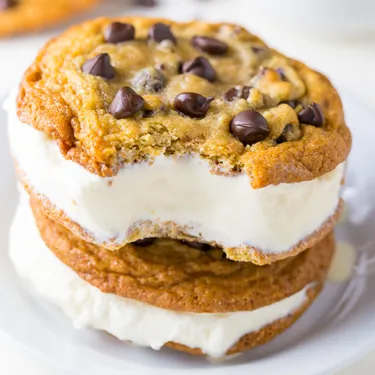 Cookies N Creamery
Enjoy ice cream and cookie sandwiches using the magic of liquid nitrogen!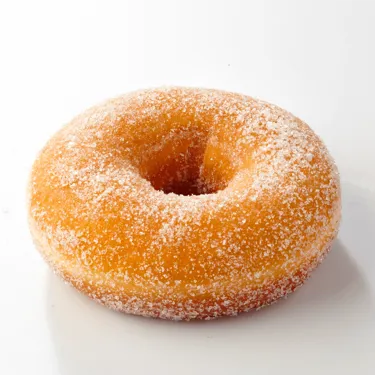 Donut Factory
Witness the deep-fried magic as you watch our iconic donuts go from batter to bag before your very eyes! Grab a classic sugar coated donut or a sumptuous sundae.
Wilderness Waffles
Satisfy your sweet tooth with a signature Wafflemeister waffle smothered in your favourite toppings.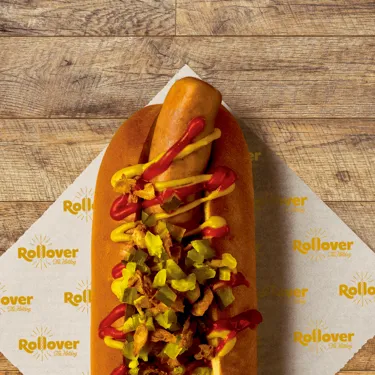 Hotdog Hut (Amity)
Fancy a quick bite? Chomp into a juicy Rollover hotdog and choose from regular or jumbo dogs - and make it a meal with pringles and bottled soft drinks. Plus don't miss out on our slushies!
Churros, Waffles & Coffee
Check out Churros, Waffles & Coffee for a super sweet snacks plus a selection of hot and cold drinks.
Chocolate & Waffles
Hot Belgian waffles, chocolate dipped apples and melted chocolate fountain - what more could you ask for!?
THORPE PERK Express
Located in the admissions area serving Costa Coffee with a range of breakfast rolls, pastries, drinks, and hot food.
Shops & Gifts
Megastore
Located at the heart of the Island in Amity, take home a piece of keepsake cargo from the Megastore including ride merchandise, pocket-money presents and, of course, pick 'n' mix!
The Island Shop
The one-stop-shop for all your Island needs! If you're looking to satisfy your sweet-tooth, for an adrenaline-infused souvenir or just a thrilling keepsake, The Island Shop has you covered!
Colossus Shop
If the world's first 10-looping rollercoaster has got you in a spin, be sure to stop by the Colossus Shop to mark the time you braved the 10 insane inversions of Colossus!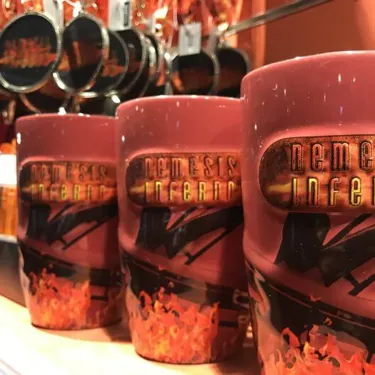 Inferno Shop
Once you've braved the twists, turns and loops of Nemesis Inferno, be sure to swing by the Inferno Shop to take home a memory of the time you conquered the inferno!
Ghost Train Shop
Find an exclusive range of Derren Brown souvenirs, gifts, collectables and clothing – including the best-selling levitating train. Not everything is as it seems though…
SAW Store
If you managed to survive the 100 degree beyond vertical drop of SAW - The Ride, head to the SAW Store for a wide selection of gifts and souvenirs to prove you passed the ultimate test!
Flock 'N' Shop
Looking to bring back some official Angry Birds merchandise of Red and the gang? Head to the Flock N' Shop for our full range of Angry Birds and Angry Birds Land gifts and souvenirs!