Ways of getting in contact
Our friendly and knowledgeable team at THORPE PARK Resort would love to answer your questions regarding any aspect of your trip. We are on hand to deal with any ticket enquiry or to help you plan your day and answer any questions that you may have prior to your thrilling visit to THORPE PARK Resort. You can contact us in any of the below ways:
Amending your booking
We have now launched our brand new booking portal which means you can amend the dates of your tickets without contacting us, should you need to.
Please note - If you have booked Fright Nights maze packages or one-shots, please note that we are unable to transfer your booking due to low / no availability on all remaining dates.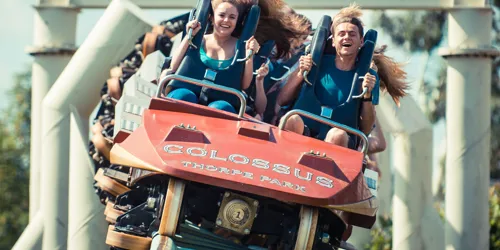 Help Centre - highly recommended
Check out our FAQs page, where answers to most questions can be found. Please do check these first before contacting us - it's the best place to get the help you need.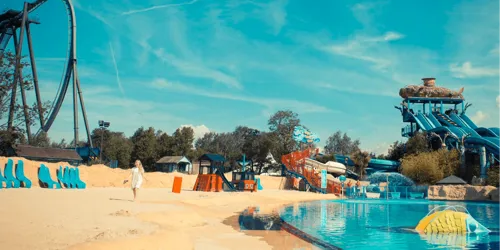 Live Chat
To start speaking to the Thorpe Bot, click on the blue chat button below. Our advisors are online Monday-Friday 10am-2pm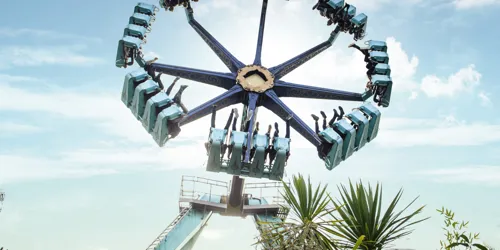 Email guest enquiries
If you need to send us an email or ask a question you can use our contact form. Please remember to first check our FAQs as this is often the fastest way to find the information you need.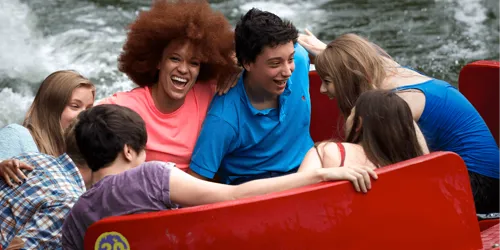 Telephone
Our phone lines are now closed for the 2023 season and will re-open in January. Please contact us via email or Live Chat should you need assistance during our closed months.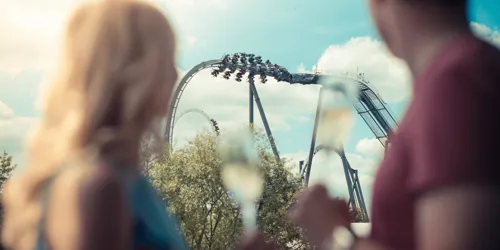 Overnight Stay FAQs
If you have a query about your short break, check out our Frequently Asked Questions.
Want to talk about something specific?
Our dedicated teams are also available to help you with the below areas:
Charity Requests
Here at Thorpe Park, we support Merlin's Magic Wand, which is a global children's charity that supports children facing challenges of serious illness, disability or adversity. For more information please see Merlin's Magic Wand.
We often support charities and schools within the immediate locality of the park. Due to numerous requests, only registered charities and schools based within the local vicinity of the park will be considered.
Please email all requests through to charity.requests@thorpe-park.co.uk.
Please note that we are unable to accept or respond to letter requests unless an email address is given.
As we receive many requests each day, we cannot respond to them all. If you have not heard from us within 2 weeks, then we regret to inform you that your request has been unsuccessful.
Claims Notification Enquiries
The UK Employers Liability Insurance Policy and the Global Public Liability Insurance Policy are both held with Chubb European Group Limited under Policy Number UKCANC33447. 
Claims are administered by Sedgwick and should be submitted via the claims portal.  The portal ID is D00029. 
If you do not have access to the claims portal, claims should be submitted to Merlin@uk.sedgwick.com