Fright Nights Scare Maze Tickets
Scare Maze Packages
Calling all fear-seekers! Don't miss our three bone-chilling indoor Scare Mazes, including a terrifying new maze for 2023 – 'Stiches'!
Scare Mazes are an optional extra and can be bought in a package with your day ticket. Already have a day ticket or Annual Pass reservation. You can add Scare Maze tickers here.
The afternoon package includes single use access to Stitches, Trailers, and Survival Games scare mazes between 3pm and 6pm, and the event package between 6pm and 9pm. Mazes can be completed in any order.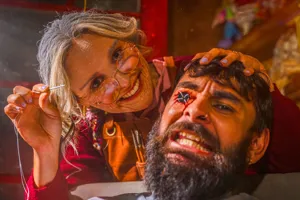 NEW '23! Stitches
As you step into the quaint toy shop, a wave of nostalgic warmth embraces you. But be warned, beneath the innocent exterior lies a malevolent secret — an evil that awakens within the deranged toys when the lights go out. Conjure your bravery as you navigate the eerie corridors of this malevolent toy factory and witness your cherished childhood companions morph into tormentors before your eyes.
This sinister scare maze will shatter your perception of innocence and plunge you into your worst nightmare! Enter 'Stitches' if you dare, for once you cross the threshold, there's no retreat from the horrors that lie within...
Will you outwit the clutches of the Toymaker's wicked creations, or are you destined to become a permanent resident of her collection?
Book Now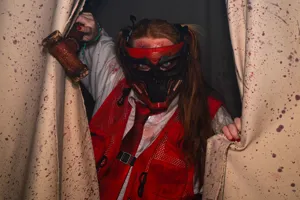 Survival Games
The Survival Games are returning to give you another opportunity to prove your worth and elevate your social status to new heights. There's only one thing you must do… Survive!
Lost in a labyrinth with no followers to aid your survival, you must fight for your life as you battle through relentless rooms full of atrocious assassins and treacherous traps! With multiple routes to take, will you choose the right path to victory or will it be game over in this gruesome scare maze?
Book Now
Trailers
Immerse yourself in a dimension of nostalgia as you take your seat and journey into a gruesome and spine-chilling collection of horror classics in this 'shocking' scare maze… but will you make it past the Trailers?
Witness the power of film come to life this Halloween at SuperSpark Cinema – a picture house with quite the reputation. From demonic monsters to killer clowns, no fear will go unmissed as you find yourself stuck inside a never-ending loop of terror with no escape!
So grab your ticket and tuck into your popcorn… the Trailers are about to begin.
Book Now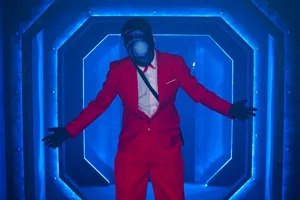 What Else Is On?
From scare zones to rides in the dark, Fright Nights promises hair-raising frights for all! Whether you're a seasoned thrill-seeker or a Halloween first timer, you're in for an experience that will leave you with spine-chilling stories to tell for years to come.
Find Out More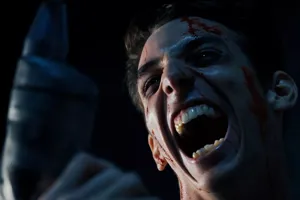 Already Booked Park Entry?
If you've got your hands on those epic Fright Nights entry tickets, you can level up your experience by adding on Scare Maze tickets right here!
Find Out More
Have An Annual Pass?
If you're a Thorpe Park or Merlin Annual Passholder, head over to our Fright Nights Passholder Hub page to secure pre-books and scare maze tickets.
Find Out More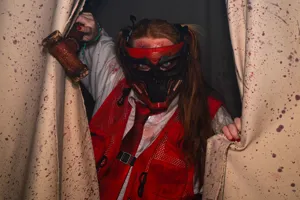 One-Shot Scare Maze Tickets
Looking for a quick scare fix or want to keep going back to your favourite? Our new one-shot ticket is perfect for you!
App Exclusive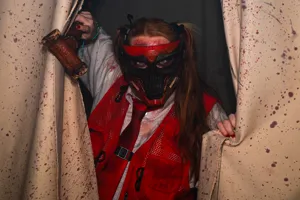 VIP Fright Night Experiences
Get ready for an adrenaline-packed day filled with terror and thrills that will leave you breathless! When the sun goes down, the park transforms into a heart-stopping playground of horror, where frights lurk at every corner.
From bone-chilling Behind the Screams Tours, to terrifying VIP Entry Packages, we have something to scare the pants off everyone!
Find out more