Get The Most Out Of Fright Nights
The park is open from 10am to 9pm every day of the event, so that's 11 hours to pack in as many thrills and frights as you can handle. Here's what to expect this year.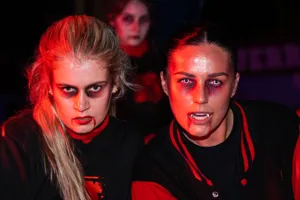 Fright Nights 2023 Information
Get ready for an adrenaline-packed day filled with terror and thrills that will leave you breathless! Here's everything included in your ticket:
Spine-tingling Scare Zones
Spooky Halloween shows
Park entry from 10am – 9pm
Rides in the dark!
Scare Zones & Shows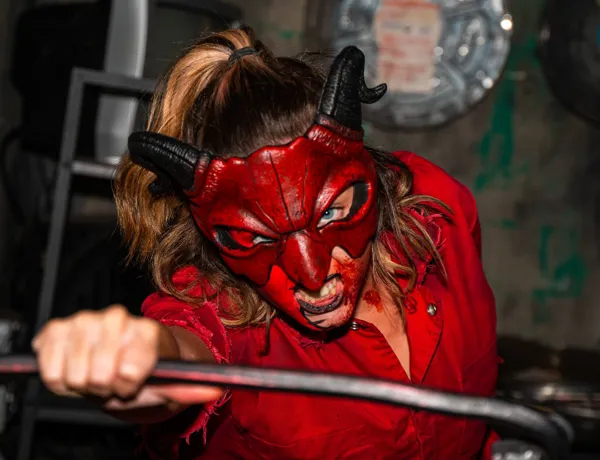 NEW '23! Lucifer's Lair
Filled with devilish delights, wicked live music, and nail-biting entertainment, you won't want to miss the petrifying party Lucifer and his minions have in store for you! Partygoers beware - malevolent spirits lurk among the crowd, weaving through the jubilation and sending chills down your spine.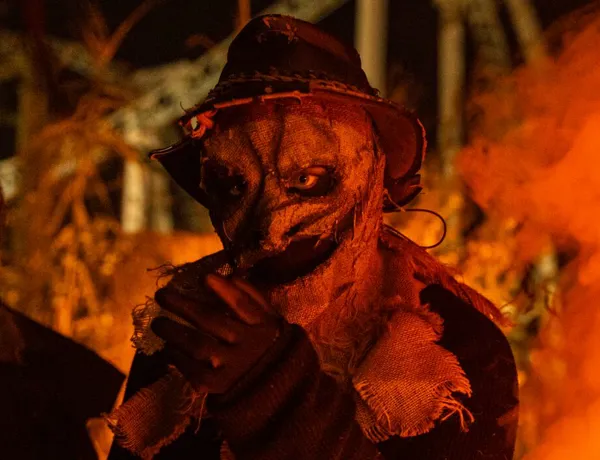 The Crows of Mawkin Meadow
Venture back into the cursed village of Mawkin Meadow and unearth the origins of the infamous Crows in this spooky scare zone. Trek carefully through the darkened fields of corn and hope your presence goes unnoticed, these folk don't take well to outsiders…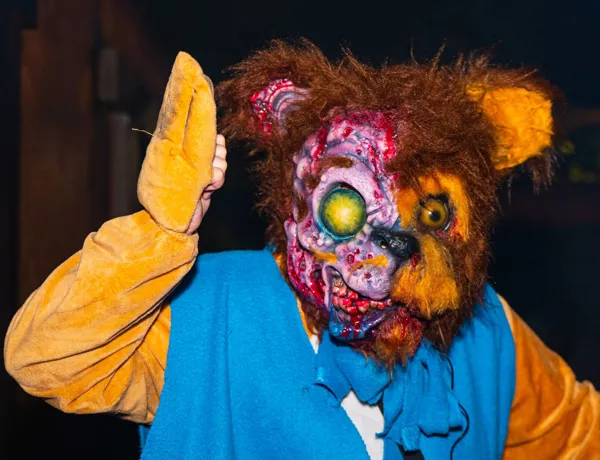 Death's Doors
The ultimate game of 'Knock Down Ginger' is back, but do you dare to knock on Death's Doors?! Tread carefully through this spooky scare zone where a host of new creepy characters lurk behind 21 mysterious doors... but the only way to discover what hides on the other side is to knock.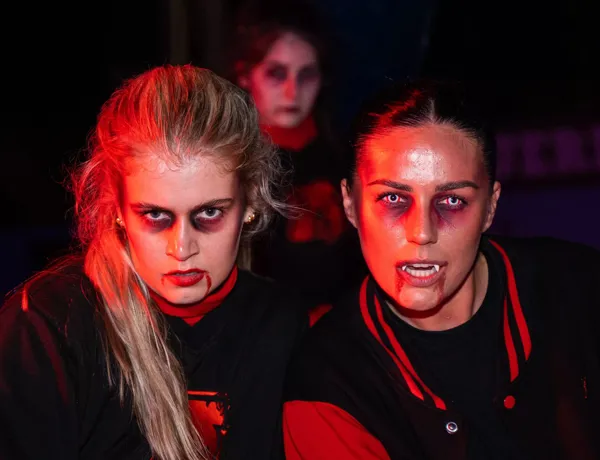 Creature Campus
Prepare to be captivated as the werewolves of LycanThorpe and the vampires of Amity High unite, igniting a spellbinding dance extravaganza to kick off their freshers' week festivities! But little do they know; a wicked sisterhood of witches are waiting to cast an ominous veil over their celebrations!
Rides In The Dark
As the sun sets, and darkness blankets the park, get ready for a whole new level of exhilaration! Experience our record-breaking rollercoasters like never before as they take on an otherworldly vibe.
Feel your heart race as you are launched into darkness on the UK's fastest coaster, Stealth. Soar above the smouldering wreckage of an apocalyptic wasteland on THE SWARM, the UK's first winged rollercoaster. And get ready to play Jigsaw's twisted games on SAW – The Ride, an unforgettable adventure through the world's only rollercoaster themed to the gruesome movie franchise.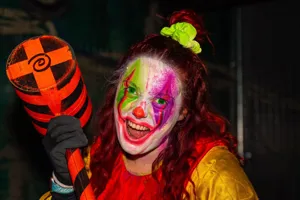 Scare Mazes
Calling all fear-seekers! Don't miss our three bone-chilling indoor Scare Mazes, including a terrifying new maze for 2023! Tickets available in afternoon or evening packages.
Find Out More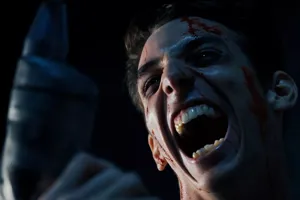 Already Booked Park Entry?
If you've got your hands on those epic Fright Nights entry tickets, you can level up your experience by adding on Scare Maze tickets right here!
Find Out More
Have An Annual Pass?
If you're a Thorpe Park or Merlin Annual Passholder, head over to our Fright Nights Passholder Hub page to secure pre-books and scare maze tickets.
Find Out More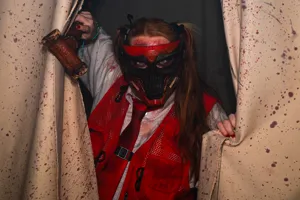 VIP Fright Night Experiences
Get ready for an adrenaline-packed day filled with terror and thrills that will leave you breathless! When the sun goes down, the park transforms into a heart-stopping playground of horror, where frights lurk at every corner.
From bone-chilling Behind the Screams Tours, to terrifying VIP Entry Packages, we have something to scare the pants off everyone!
Find out more