5 Reasons why the THORPE PARK Season Pass is the Perfect Christmas Gift
Tuesday November 27th 2018
Michael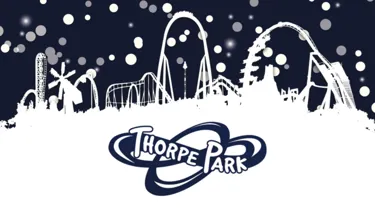 1. Entry to THORPE PARK for a WHOLE year…
We are so easy to get to! 30 minutes by car and train from London; just off the M25. PLUS, we're only 15 minutes from Heathrow if you want to fly in!
A THORPE PARK season pass grants you access to one of the UK's top attractions with over 30 rides, attractions and live events. Take advantage of the situation and get yourself down as many times as you can!
2. The price is INSANE…
A season pass is the same price as a one-day ticket. We'll just leave you to think about that.
3. A quirky Christmas gift…
Forget socks and chocs, why not get that special someone a gift that they can not only use again and again but will give them the most amazing memories. Socks get holes and chocolates end up round your waist. The memory of flying through the air at the mercy of gravity with your mates is a forever.
4. Something to look forward to…
Grab one now and you can spend the next three months with your feet up knowing that your entry is sorted for the year. It's also a great reminder over these cold, lonely winter months that one day, our gates will open again, our rides will run and the laughter and screams will return! 
5. A great gift for the thrill seeker in your life…
Most people have either been on a roller coaster or know someone who has. Thrill seeking is also a pretty popular hobby. You're bound to have a family member or friend that loves to test their physical limits! And if your friends and family are a little on the boring side, why not treat yourself!?
And you can be Santa here.
Michael
Official THORPE PARK Resort Blogger