6 Closed Season Milestones
Tuesday November 14th 2017
Jordan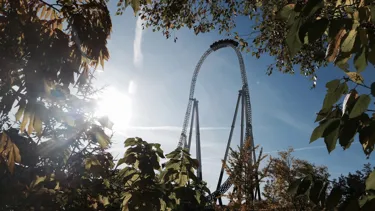 *Sigh* closed season is upon us once more. But what to do with this almost five months of no coasters to ride? The guys at Thorpe Park Mania are taking over today to bring us their top milestones to help us while away the time until our next launch on Stealth...
Closed season can be a bit of a bore really (unless you have a winter get away booked of course!) The days are getting shorter, it's cold, wet and of course worst of all the theme parks, at least for the most part, are all closed for the year!
March 2018 feels like it's ages away, but really it isn't that bad – to help, we've put together 6 milestones of the closed season. As each one is ticked off, we are that little bit closer to the parks reopening for the 2018 season!
Opening times revealed
Usually the details of the next season's opening hours are one of the first milestones during the winter period and gives us our first bits of information about the upcoming season – most importantly, opening day! We will also get our first indication of what events we can expect to see and when they will they will run throughout the season!


Christmas and New Year
OK, so this one isn't strictly theme park related (that said often the parks have some great ticket bargains to grab around this time!) but it is a pretty significant milestone in the closed season - its almost the half way mark and the presents and turkey are pretty good too - a nice distraction from all the parks being closed! And of course, Winter Wonderland over in Hyde Park offers a nice festive atmosphere, with a load of great rides to try out too!


Announcement time
So, this one's a bit of a tricky one and can happen almost at any point over closed season, sometimes even before the parks shut for the winter! For example, if Thorpe were building a 100ft + monster coaster it's more difficult to keep things under wraps – but in other years we've often seen announcements around this time (for example, the Rise Of The Demon addition to Derren Brown's Ghost Train was announced on the 17th January!) so keep your eyes peeled for any announcements of any new arrivals!
Closed Season Pictures
So, we are actually quite lucky when it comes to Thorpe Park as you can see the park for miles around and there are plenty of roads and public footpaths running real close to the park. This means each year we get to see just a little bit of what goes into keeping the rides going throughout the year. Often you'll see pictures of Rumba Rapids boats lined up across the back of the Resort as well as pictures of Rocky Express in pieces across Old Town. As the closed season goes on you may even spot some testing!

Park map release
We know we are getting close to open day when we get the first glimpse of the park map. Will it be totally re-designed? Have any of the park's restaurants changed? Are there any new shops? The park map often answers many of these questions, enthusiasts all over will be comparing to last year's version spotting for the smallest of changes!

Annual Pass Preview Day
Usually held on the weekend before the park's official opening day, the Annual Pass preview event is often our first chance to visit the park for the year, get some rides in and get a taste of what to expect for the new season and enjoy countless updates from fan sites with information and pictures of changes across the park!
So there you have it guys! Thanks so much Thorpe Park Mania for putting together these dates for our calendar to help us count down to when we can finally get our coaster fix again.
Until next time Islanders,
Jordan
Official THORPE PARK Resort Blogger