A Job Like No Other
Wednesday August 29th 2018
Michael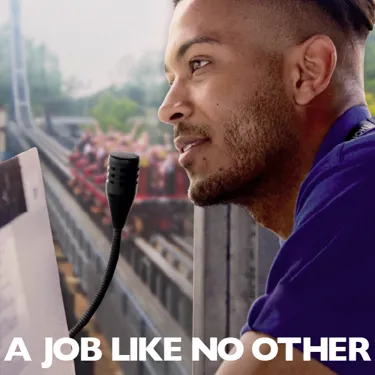 Have you ever been to a theme park and thought…'I'd love to work here!'? Well today is your lucky day because THORPE PARK Resort are hiring!
There are loads of different jobs at Thorpe Park. We have many different departments ranging from gardening and site presentations to food and beverage, retail and of course, our rides and attractions and a theme park is a great place to build a large, varied skillset. 
Theme parks are FUN places. There aren't many jobs where you can make people's day while working on some of the most famous rides in the world. We look for bubbly, outgoing people who have a passion for providing great experiences, so if you think that sounds a bit like you, read on!
We work around you…
THORPE PARK Resort is a great place to work if you are still in education. We know that being a student can be a stressful time. You can tailor your hours around your study commitments and balance your education with making some dollar.
Friends for life…
Teamwork is essential on The Island. Working on rides is really fun but like any job, there are definitely stressful times. Your management and the rest of your team are always there to support you and honestly, you all become a big family.  
We also have a great mix of socials throughout the season. Boat parties, club takeovers and of course at the park, where you can dance and coast into the early hours, surrounded by our iconic rides.
The Merlin way...
We don't like to toot our own horn, but Merlin is a great company to work for. We're a world leader when it comes to entertainment attractions and have some of the most recognisable brands under our wing. Legoland, The Dungeons, Madam Tussaud's; all owned by Merlin! Working for a company like Merlin can look great on your CV and gives you a taste for working for a globally recognised brand and the expectations that go with that.
We're international too, so if you catch the travel bug and the right job comes up, there's scope to move around and experience different cultures and places to work.
Fun is at the heart of THORPE PARK Resort. If any of this sounds appealing to you, have a look here. There's a reason we call it The Island Like No Other…
Michael
OFFICIAL THORPE PARK Resort Blogger