A THEME PARK LIKE NO OTHER: 2019 RETROSPECTIVE
Tuesday November 12th 2019
THORPE PARK Official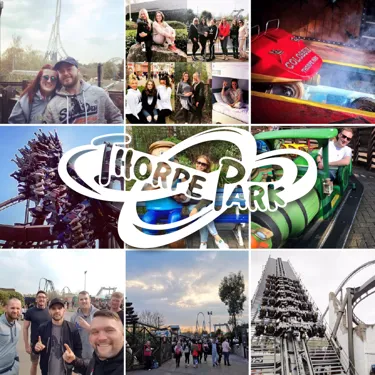 GAME ON
The season launched with gaming extravaganza, GameFX. This gamer's paradise united old, new and future gaming all under one roof and was included in the price of entry. Guests enjoyed over 200 consoles with the latest titles from PlayStation, Xbox and some of the most currant VR gaming experiences in the world. A retro arcade provided some welcome nostalgia and a e-gaming tournament gave theme park enthusiasts an intro to the world of competitive gaming and a chance to win some fantastic prizes!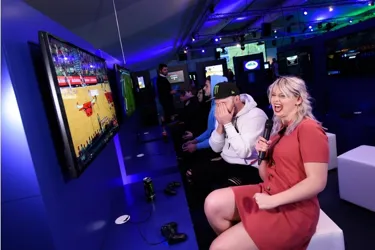 THE GREAT ESCAPE
May was an extremely busy month for us with the launch of Jungle Escape, BounceZilla, Luna Cinema and our 40th Birthday!
Jungle Escape was the escape room that fought back by pitting two rival teams against each other. Guests had to use their wits and nerve to complete testing trials to beat the Huntsman and escape his jungle clutches! Did you try out this rumble in the jungle?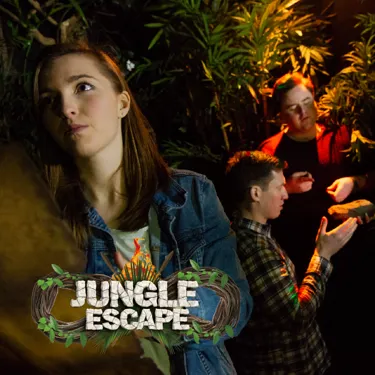 HAPPY BOUNCY BIRTHDAY TO US!
This year, on the 24thof May, we celebrated our 40thBirthday! We threw a huge party complete with jugglers, stilt walkers, 40thanniversary cupcakes and a fabulous range of retro merchandise that you guys loved!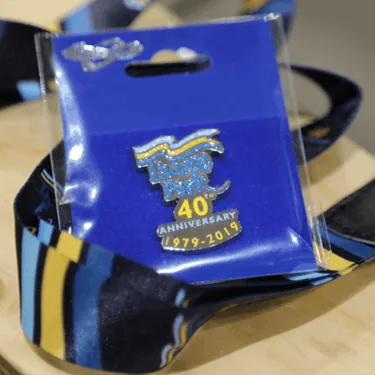 We tied our Birthday celebrations in with the launch of our bonkers beast of an assault course, BounceZilla! This 90-metre inflatable assault course, full of outrageous obstacles, gave guests a fantastic summer challenge to take on with friends and family! Challengers kicked their shoes off and battled through bouncy obstacles, tunnels and slides all while being super-soaked by our entertainments team. A pumping soundtrack of high-octane pop nostalgia paired with the bright colours of the beast meant that BounceZilla was impossible to miss at the Resort. Let's face it, grown-ups love releasing their inner child and BounceZilla was the perfect excuse to be a big kid!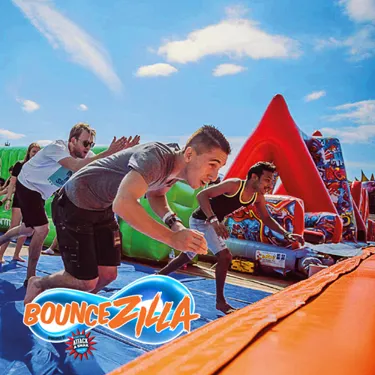 LIGHTS, CAMERA, THRILLS
The Birthday weekend was a blur of amazing things to do at the Resort. As well as GameFX, Jungle Escape, BounceZilla and our Birthday, we also welcomed outdoor cinema experts The Luna Cinema!
A huge screen went up under Stealth's iconic arch, which was the perfect setting for 80's classic, Back to the Future on Saturday 25thMay! The next evening saw Bohemian Rhapsody and the music of Brit rock legends Queen fill Stealth plaza. These evenings were super relaxed. Cinema goers were treated to exclusive ride time on a range of our fab rides with Stealth taking centre stage, before settling down with some popcorn and enjoying the films! What films would you like to see at the Resort?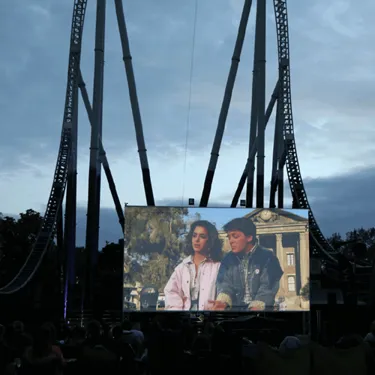 RIDES AND VIBES
Over Summer we welcomed Club MTV to the Resort for three summer events Like No Other! We provided the thrills, they brought the tunes and together we created a summer vibe that you guys loved!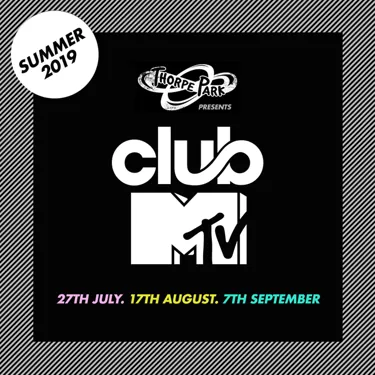 FRIGHT NIGHTS
We wrapped up 2019 with the return of the UK's premiere Halloween event, FRIGHT NIGHTS! Nine terrifying attractions including our most intense scare maze to date, Creek Freak Massacre! This chaos of chainsaws, blood and crazed lumberjacks guaranteed you kept coming back for thrill after horrifying thrill!
Another standout of this year's FRIGHT NIGHTS was Terror at Amity High: Highschool Sucks! This totally awesome entertainment spectacle took place in Stealth Plaza and starred a gang of undead high-schoolers on the search for popularity and blood! Nothing sucked about this show. These vamps kicked and flipped their non-beating hearts out and you guys couldn't get enough of it!
FRIGHT NIGHTS was sooo popular that the guys and 'gels' from The Only Way is Essex made the Resort their home for a Halloween special.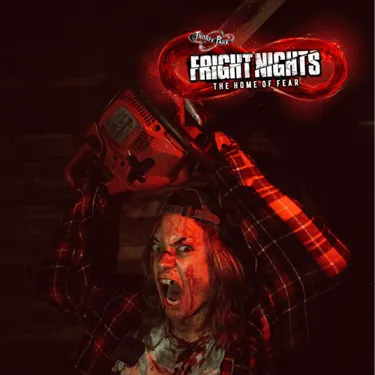 And as if 2019 wasn't busy enough, Thorpe Park was the star of this year's BBC One hit show, The Apprentice! The contestants were tasked with researching, designing and pitching a concept for a new attraction for the Resort. Don't worry, if you missed us (you're the only person in the country that did), you can watch our episode here!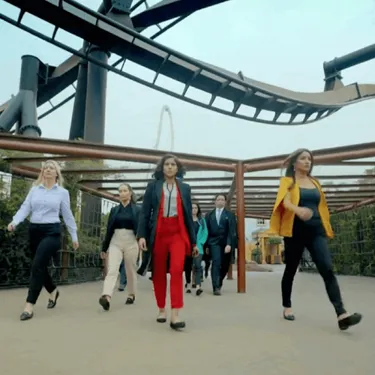 LOOKING FORWARD
So there's a tiny insight into a huge season! We know from your social feedback and comments during your visits that you had a great year with us and we know that you guys feel the blues as much as we do when the closed season roles round. It's not all doom and gloom though! Christmas is coming up quick and before you know it, we'll be into the new year and counting down the days to the launch of the 2020 season. Take a look below at some of the ways you can get excited for the 2020 season and make a huge saving on your thrills! 
Season Pass
Get next season ready with the 2020 Thorpe Park Season Pass! We're running a Season Pass sale at the moment, and as we head towards Christmas, this makes a great gift for under £50 for a friend, family member or as a cheeky treat to number one! Buy yours NOW and get your Christmas sorted early!
Shark Hotel
You can get up to 50% off a 2020 stay at The Shark Hotel, AND it applies to ANY date next season, including our opening weekend and FRIGHT NIGHTS! We're super organised this year and we've already gone out with our 2020 opening calendar! This is a fantastic Christmas gift for you and a mate or member of the family!
With a second day on the Resort, delicious breakfast and free parking and Wi-Fi all included as standard, it's an amazing way to stay and save! You need to hurry though, 50% only applies until the 14th November! Book your ride, sleep and repeat here!
Follow us on Twitter, Instagramand Facebookto keep up-to-date with everything Thorpe Park!