A THEME PARK LIKE NO OTHER: Unusual Christmas Traditions
Tuesday December 17th 2019
THORPE PARK Official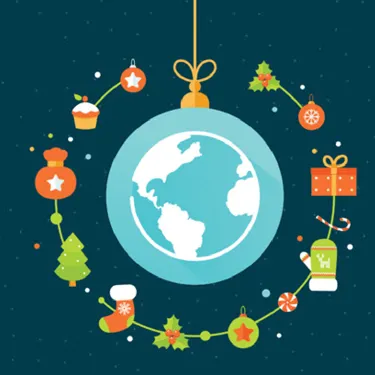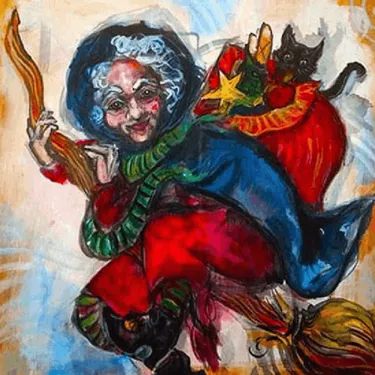 We all know Santa as a merry dude that uses reindeer to get around and is partial to a mince pie or two. However, in Italy, it's a small witch called Befana, and she visits on the 5th January! Just like Father Christmas, she enters the house down the chimney and leaves sweets and presents for well behaved children. To thank her, Italian children leave her nuts, fruit and wine. What a lucky witch!
DONALD DUCK - SWEDEN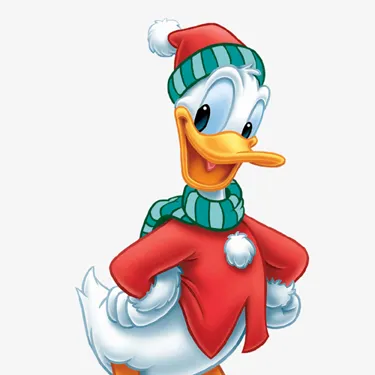 What's the one thing you HAVE to watch or it's not Christmas? The Queen's speech? The Snowman? Home Alone? 
In Sweden, it's everyone's favourite angry water fowl, Donald Duck! 
That's right, at 3pm on Christmas Eve, the nation settles down to watch a 1958 Donald Duck Christmas special called "Donald Duck and his friends wish you a Merry Christmas" or "Kalle Anka och hans vänner önskar God Jul" for our Swedish friends. Apparently the day is planned around this televisual event and it's estimated that 40% of the Sweish population still tune in to watch the cartoon capers. 
KRAMPUS - AUSTRIA
Over in Austria, where Christmas is apparently rung in with the screams of terrorised children, we have a Christmas tradition that's straight out of people's nightmares.
You've probably heard of 'Krampus' before. He's become pretty mainstream in the last few years with lots of pop-culture references and a Hollywood film about his antics.
Think of Krampus as the 'anti- Santa Clause'. Described as half demon - half goat, Krampus spends the festive season punishing children who have been naughty. 
Krampus often turns up at festivals and parades throughout Christmas in Central European countries. He's characterised by a hairy costume with horns, a long tongue and rattling chains to scare children. He also features quite happily on Christmas cards as readily as holly and snowflakes. 
GÄVLE GOAT  - SWEDEN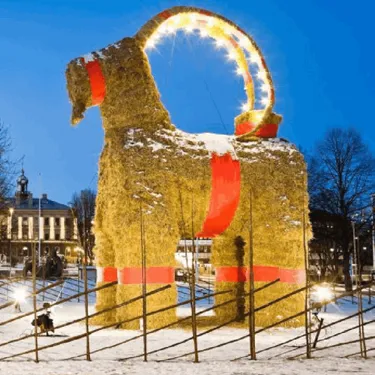 Since the mid 1960s, a 13 metre tall 'Yule goat' has been built in the centre of Castle Square in Gävle - Sweden. Quite a cool tradition in itself, but we're not done yet! Since this tradition's inception, the goat (which is made of straw) has been burnt down 29 times - most recently in 2016!
KENTUCKY FRIED CHRISTMAS - JAPAN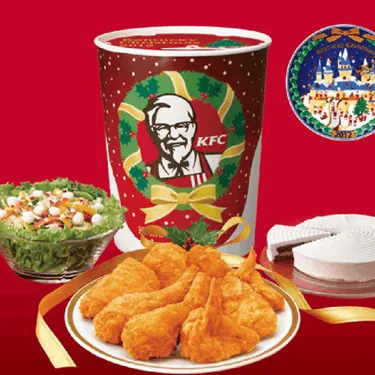 Nothing says Christmas like a big ol' bucket of southern fried chicken... wait, what? 
Ok, it's not beyond the realms of impossibility to imagine a family gathering round the Christmas table and tucking into a fried chicken feast. Where might you think a tradition like this could be found? North America? Canada at a push? How about Japan?
That's right! The Japanese go gaga from Kentucky Fried Chicken at Christmas time. It's become a HUGE thing over there in the last few years with people queueing out the doors to collect their buckets on or around Christmas Day! Supposedly the tradition started when a Japanese school ordered KFC as a special treat for a Christmas party (how awesome is that school!?). An employee arrived with the chicken, dressed in full Santa regalia exclaiming 'Ho! Ho! Ho!' and delighting the children. Other schools followed suit and crispy, tender Christmas tradition was born!
THE YULE CAT - ICELAND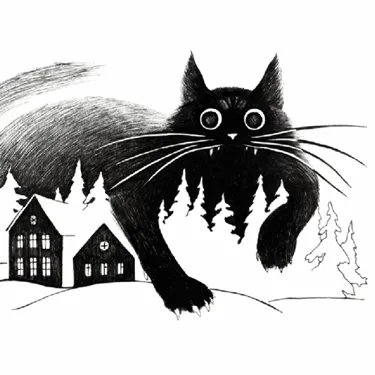 One of our favourite unusual Christmas traditions has to come from Iceland. People are familiar with popular Christmas animals such as reindeer, robins, polar bears, penguins and, thanks to John Lewis, now dragons. In Iceland however, people look out for the Yule Cat. Actually, they don't so much look out for it as actively stay away from it! Christmas legend has it that during the Christmas period, a giant feline is said to roam the Icelandic countryside EATING lazy farm workers! 
Due to this, it is customary nowadays for everyone in Iceland to receive a new item of clothing at Christmas to prevent being devoured by the Yule Cat! 
FLYING WITCHES - NORWAY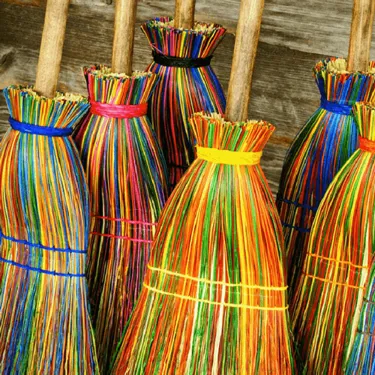 Another witch tradition! Norwegian folklore tells of the Christmas Eve skies being plagued with witches! As a witch's preferred method of transport is the humble broom, it has become custom to hide the cleaning implements so they cannot be found and used by the flying menace. 
PICKLE IN THE TREE - GERMANY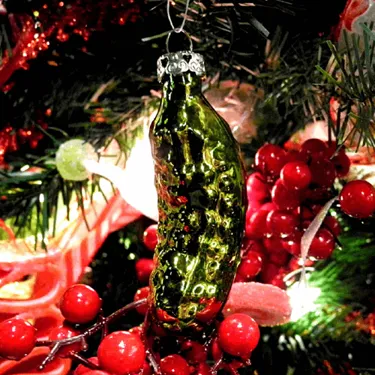 This next tradition is fabulous. Supposedly, the idea to decorate a fir tree at Christmas time came from Germany. The next natural step on from this, of course, is to hide a pickled vegetable somewhere amongst the branches. Households in Germany will hide a pickle somewhere in their Christmas tree and the child to find it will get a present! There's a vicious rumour that this tradition may not have originated in Germany at all and in fact comes from Spain! Legend tells of two young boys who were held prisoner in a pickle barrel and rescued by Santa Claus. 
With so many of these folklores and legends about, no-one can categorically say where they originated from and from whom, but one thing we can say is that 'Spanish Pickle Tradition' doesn't sounds quite right.
Do you practice any of these unusual Christmas traditions? No worries if you don't! Christmas is a great time to make up your own traditions with your friends and family. Who knows? Maybe in a couple of hundred years time, your tradition will appear in a theme park blog about unusual Christmas traditions... Or maybe not.
We've got a tradition for you! Why not buy your Thorpe Park Season Pass in the sale this time each year, guaranteeing you a great deal and next year's ticket to thrills in the bag nice and early! That's a tradition we can all enjoy! 
Follow us on Twitter, Instagram and Facebookto keep up-to-date with everything Thorpe Park!