A Theme Park Like No Other: Your Top 10 Rides of 2019
Saturday December 28th 2019
THORPE PARK Official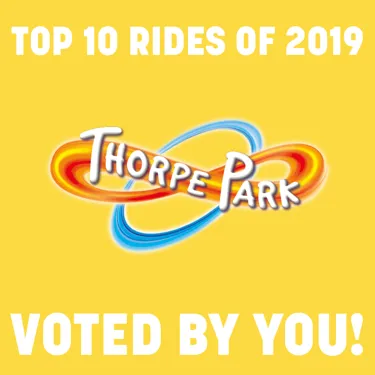 10 - TIDAL WAVE
Dropping in at number 10 with a mighty splash, it's Tidal Wave! The only water ride on the list and one of the wettest in the world, showering riders with the equivalent of 2.7 bath tubs of water! Perfect on hot summer days when you need to cool off, fast. Tidal Wave loves the drama! It's by far one of our most visually impressive rides, sending a splendid surge of water across the park so strong that it often soaks unsuspecting guests! Tidal Wave may leave us dripping wet but keep reading, there's still nine more rides to go!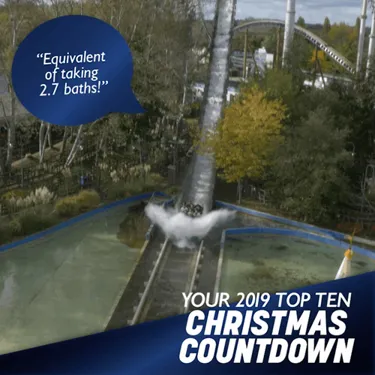 9 - VORTEX
Getting us in a spin at number nine, Vortex! Dividing opinions since 2001, Vortex is one of those rides that you either love or hate. Many people (ourselves included) LOVE the intense spin and pendulum motion of this Lost City staple! Others turn green simply looking at her in action. Whether you like it or not, Vortex has made the top 10 and we couldn't be prouder!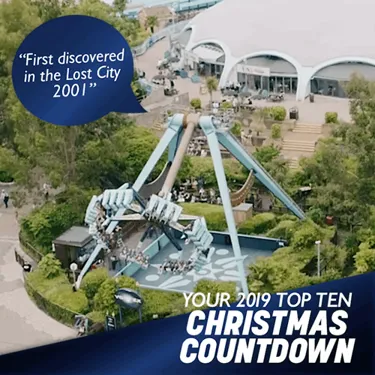 8 - SAMURAI
Battling its way to eighth place, our fearsome warrior, Samurai! Formerly residing at Chessington World of Adventures, we think it's more at home nuzzled next to Saw – The Ride!
You have to be brave to ride this behemoth. Samurai spins you to within an inch of sanity and leaves your senses scrambled. A worthy top 10 ride for sure!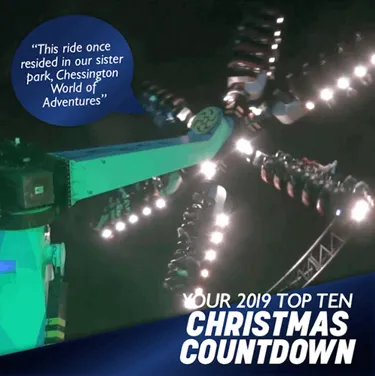 7 - THE WALKING DEAD: THE RIDE
Those who ride survive. Themed to the unmissable 'The Walking Dead' series, this coasters shares more than a name with the horrifying TV show! You've made it to the safe zone only to discover, things are actually going south pretty quickly! As well as a thrilling experience, this high-octane attraction give you guys the chance to live the TV show!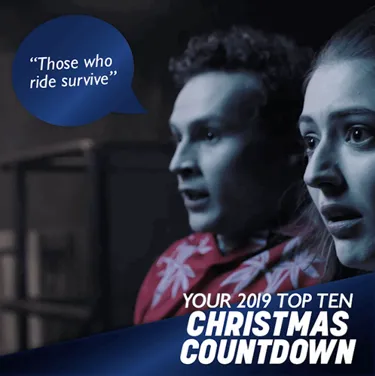 6 - RUSH
Our oversized swing set is a teeny bit different from those you'd find in the playground. Standing at 20 metres with two giant air-powered swings, Rush is a fan favourite and your number six!
These thrilling twins provide amazing views of the Resort and incredible feelings of weightlessness as you hurtle back and forth, inches from the ground. letting go of the restraints or the person next to you's hand may be scary at first but the best rush of all is an all-out hands in the air experience.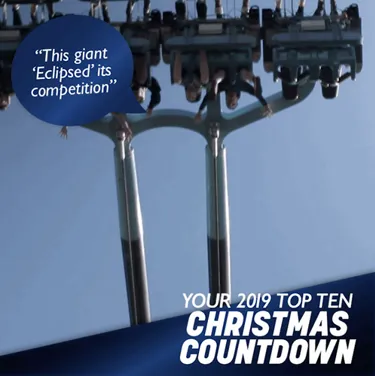 5 - COLOSSUS
The first of our 'Big Five' coasters on the list and JUST making it into the top 5, the world's first 10 inversion roller coaster, Colossus! Colossus is a classic coaster with a loyal following, so it make sense for the ride with the power of 10 to have made the top 10 and we're not surprised it's made the top five. Is it in the right spot for you?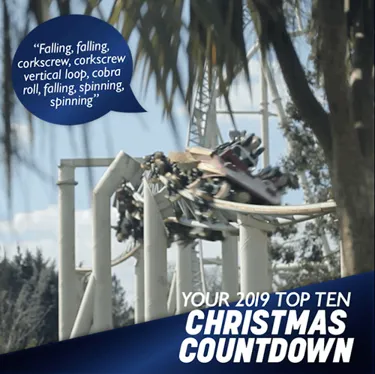 4 - SAW - THE RIDE
The world's first horror themed roller coaster lands in at number four. Saw – The Ride is a heart-pounding trip through Jigsaw's twisted mind of deadly contraptions. Look out for Billy on his tricycle as you make your way through the abandoned warehouse the ride is housed in. If he offers for you to play one of his games... best say no.
3 - STEALTH
Of course Stealth is in the top three! Are you a little surprised? Thought this might be number one? At 205ft and with a 2.3 second 0-80mph launch, Stealth is a beast of a coaster. Because of these insane stats, the UK's fastest and joint tallest (with The Big One at Blackpool Pleasure Beach) is often at the top of people's priorities during a visit to Thorpe Park. However, on this occasion, Stealth hasn't made it into poll position.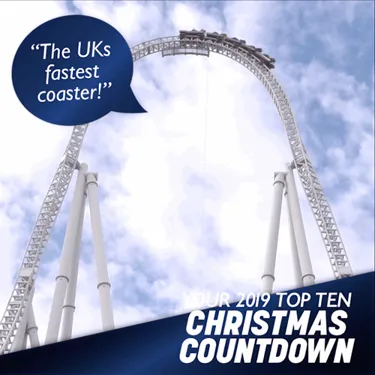 2 - NEMESIS INFERNO
The hottest ride at the Resort! Nemesis Inferno takes guests on a scorching jungle safari and through the heart of a volcano. Your love for all things spicy means that this fabulous, inverted coaster made it into the number two spot! It was extremely close with just two points between the top two. We reckon you've worked out our number one by now.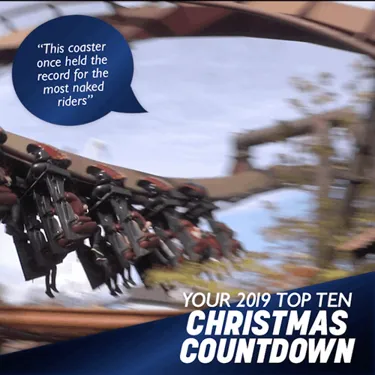 1 - THE SWARM
Sadly not our beloved Flying Fish, number one is not for the faint hearted. The SWARM won Coaster King of Thorpe Park Resort 2018 and continues its reign as your number one coaster at the park! We're not complaining. The SWARM is a gorgeously smooth ride through a devastated landscape full of soaring inversions and near misses.
We're so lucky to have the UK's only wing coaster and we love it just as much as you do!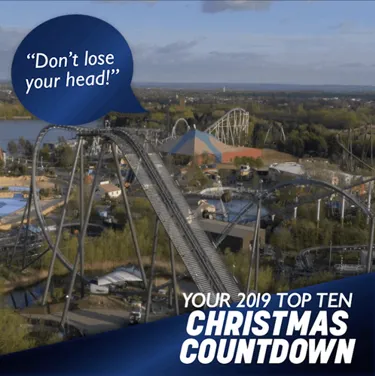 Do you agree with the top 10? Would you change the order or maybe swap some rides in and out? You'll have to try the whole list and all our other fab rides and attractions in the 2020 season! We have amazing deals on our 2020 Thorpe Park Season Pass and 2020 Short Breaks! Treat yourself!
Follow us on Twitter, Instagram and Facebook to keep up-to-date with everything Thorpe Park!