All I Want For Christmas Is...
Tuesday November 28th 2017
Jordan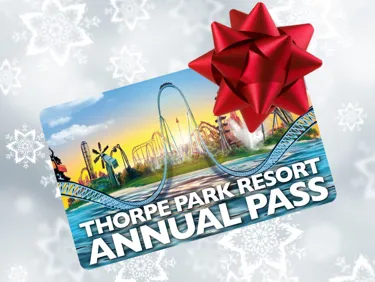 If you're stuck for what to ask for for Christmas this year - look no further! Just ask Santa for a THORPE PARK Resort Annual Pass gift card! It's the gift that keeps on giving as you lock in a year of thrills this December.
Next year is going to be SO exciting - we can't wait to tell you what's going on but unfortunately can't reveal much just yet. Just know you're absolutely not going to want to miss a single day of the 2018 season and you can do just that with your Annual Pass. It's just £53.50, so pretty much pays for itself in just two visits!
And it's super easy to set up - just head to the Annual Pass page on our website, select the pass you'd like, fill in your details and we'll print it and send it out to you ASAP.
So no excuses, we've fulfilled your Christmas wishes and it's not even December yet, how good are we? 
Looking forward to seeing you all again in the 2018 season. Until next time Islanders,
Jordan
Official THORPE PARK Resort Blogger