Are You Ready for Christmas?
Tuesday December 18th 2018
Michael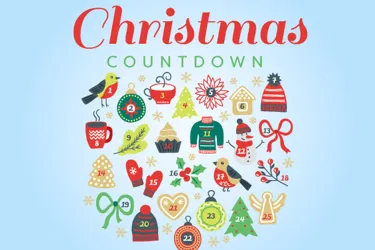 Horrifyingly, there is one week to go before Christmas. Are you ready?
It's arguably the most talked about, popular day in the whole year, yet somehow, it  always manages to creep up on us. How?!
Follow these tips to make sure you're as ready as you can be for the big day. 
LISTS LISTS LISTS
Not the most organised person? No, neither are we. That's why a list is such a great and simple way to keep on top of things this Christmas.
Some essential lists that could come in handy…
Food – Is the fridge fit to bursting with turkey, sprouts and pigs in blankets?
Gifts – Got all those last minute gifts? Remember, there's only a few more days to guarantee pre-Christmas delivery!
Clothes – May not seem obvious but plenty of us make multiple trips across the country or internationally over Christmas. Make sure you've got the right clothes for the right occasion. You could be going to sleep in the northern hemisphere and waking up on the equator!
And finally...
Lists - Make sure you've got a list of your lists to help you keep everything in order.
Or, if you have the money, hire a personal assistant :/
Food
Christmas is always a time of excess. Have you stocked up on choccies, booze and mince pies? Don't go too wild though. It's always good to bear in mind those that have less at this time of year. Why not donate some food to a local food and or clothes to a local food bank or charity who look out for those most in need this Christmas.
Gifts
Have you got everything you wanted to get? There's only a few more days to guarantee pre-Christmas delivery but there is still time. Why not have a go at making some Christmas gifts to add a personal touch or organising a Secret Santa down to add a pinch of mystery and keep the costs down. Still time to get one of these!
Remember, the real gift of Christmas is enjoying company of loved ones *wipes tear away*.
Calendar
So much of Christmas is spent travelling between friends and family. So many parties, get-togethers, meetups and family events. Make sure you keep on top of it all by keeping your calendar up to date and spreading your social butterfly wings.
Relax
Always remember to keep things in perspective. It's one day. Don't worry about perfection. It's unachievable and more often than not, when it's not perfect, they make for the best memories. Find time to put your feet up and enjoy the day, otherwise, what's the point?
You've got this!
Michael
Official THORPE PARK Resort Blogger