Five Ways to stay chill at Thorpe Park this summer
Tuesday June 4th 2019
Michael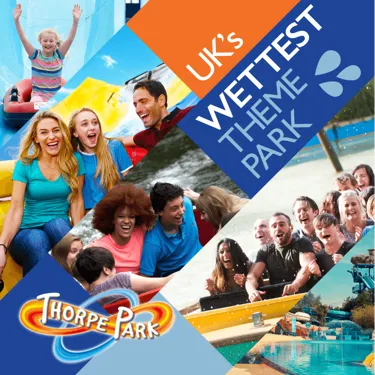 We've just had a scorcher of a weekend and it's only going to get warmer. Check out five ways you can stay chilled at Thorpe Park Resort this summer!  
H-2-WOAH!!!
Thorpe Park has the most water rides of any theme park in the UK! Why not spread them out through your day for sporadic splashes and finish your day off with a cooling drench from Tidal Wave! Remember a change of clothes ;)
A NOT SO GENTLE BREEZE
Rollercoasters don't just test your physical limits and provide intense thrills, they're also a great way to stay cool. Feel the breeze through your hair as you soar and dive on The Swarm and stay as cool as a 1950s high-schooler with an intense Stealth launch!
COLD AS ICE
As well as a selection of ice creams and lollies available across the resort to keep you cool on hotter days, for those looking for something a bit special, why not treat yourself to a magical Nitrogenie! Watch ice cream appear before your eyes using the sub-zero powers of liquid nitrogen and finish with a choice of delicious toppings.
There's also the Donut Factory, where you can grab a delicious donut sundae in a range of flavours.  
LIFE'S A BEACH
Did you know we have one of the closest beaches to London! Have a paddle, unroll the towel, slap on some sun cream and take a relaxing break, midway through your day.
ESCAPE THE SUN
Want to get out of the sun and have a break from the adrenaline rush? Why not take on The Huntsman in Jungle Escape! Step inside the deep, dark (fully air conditioned) jungle and put your puzzle solving skills to the test in our new for 2019 escape room! Book your tickets here! 
Staying cool can definitely be enjoyable but please remember the fundamentals: stay in the shade where you can, drink plenty of water, apply sun cream and thrill-seek responsibly! 
Michael 
Official Thorpe Park Resort Blogger