Have You Seen This Creature?
Tuesday January 23rd 2018
Jordan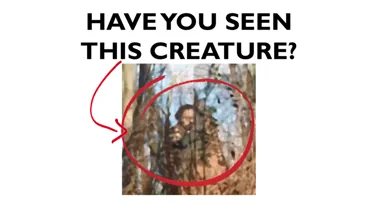 On the Island Like No Other we're no stranger to the weird, obscure and downright bizarre, but what happened last week left us stumped, confused and itching for more detail.
For those of you who don't know, on Friday 19th January at 4.48PM, a mysterious 15 second piece of footage emerged on Instagram. The footage appeared to show an as yet unidentified creature stumbling around in the woods, before panning to reveal some of Stealth's track in the background, confirming the location to be somewhere here at the Resort.
The video was quickly shared amongst fan groups, sparking reaction videos, discussion as to what this could all mean and the hashtag #WheresChloe? in relation to the Instagram account where the video originated.
Here's what we know:
- The footage was recorded somewhere at the Resort
- The footage contained some kind of hidden message
- The creature appeared to be of human height and form
And here's what we don't know:
- The whereabouts of 'Chloe'
- The identity of the creature
- The whereabouts of the creature now
As we're sure you can appreciate, we are looking into this to gather as much detail as we possibly can to get to the bottom of this mystery. But in the meantime, we need your help! If ANYBODY has ANY information about the video or its contents we urge you to come forward so we can figure out what this all means.
Keep your guard up Islanders, and we'll meet you at the Safe Zone…
Jordan
Official THORPE PARK Resort Blogger