How To Become A Walker
Tuesday September 26th 2017
Jordan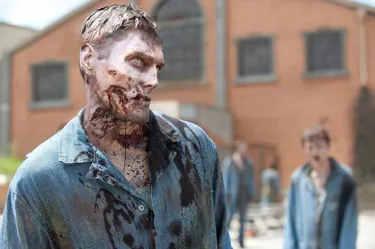 Last night we challenged daddy blogger Kip Hakes to come down to the Island after dark to see if he had what it takes to become a walker!
First and foremost we needed to nail the walker look down. We're talking rotting flesh, we're talking open oozing wounds, we're talking rotten teeth. The whole hog – if you're going to do it, do it right! Kip underwent over an hour of special effects make-up including face-moulding silicone, fake wounds specially moulded to Kip's face, air-brushed skin tones and shading all set off with finer details filled in from a pus-themed make-up palette. Gruesome!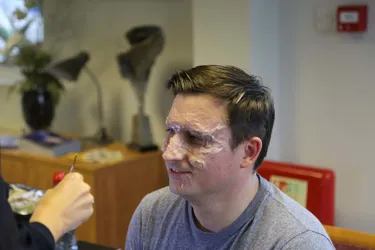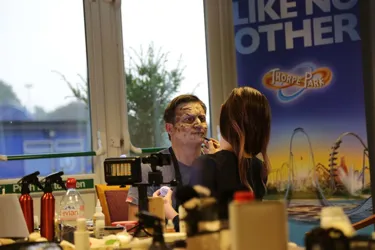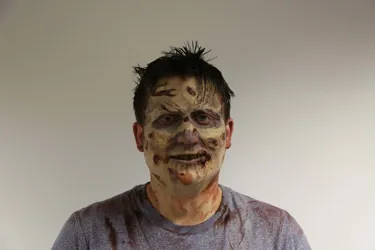 And we think you'll agree – he looks pretty terrifying! But can he put his scary face to the test and actually move like a walker too?
We caught up with our awesome THORPE PARK Resort entertainments team who told us there are three key factors to moving and sounding like a walker:
- Slow, unpredictable movements
- Pick your feet up – walkers don't drag their feet!
- Growl like you're hungry
Follow these three steps and you're guaranteed to convince someone you're an extra from The Walking Dead!
So, how did Kip get on with scaring us? Head over to his channel to check out his vlog of the night.
To experience The Walking Dead at FRIGHT NIGHTS 2017 grab your ticket below and we'll see you soon. And remember, the Island changes after dark!
Until next time Islanders,
Jordan