Infinite Thrills : 6 reasons to be cheerful this Blue Monday
Monday January 20th 2020
Thorpe Park Official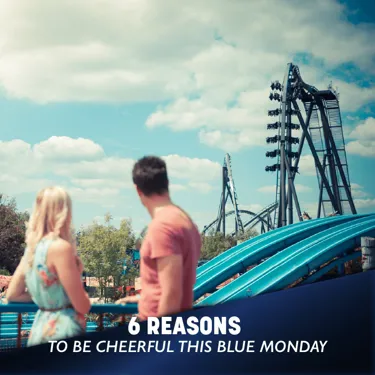 January can be a mission. You're back at work, Christmas is a distant memory and there doesn't seem to be an end to the cold mornings and overcast days. It's no wonder therefore that, as a nation, we tend to be a little dramatic at this time of year, so much so that we even have a day for the point in the year when people are feeling their most down – Blue Monday.
Did you know that the date that Blue Monday falls on is calculated using the weather and the state of the nation's finances after the Christmas period? Also, it only applies to the Northern Hemisphere… lucky us!
Misery aside, there's actually plenty to occupy or distract you at this time of year if you know where to look and what to look forward to. Check out our six reasons to be cheerful this Blue Monday with a distinctly theme park twist!
DISCOUNTS ON A SEASON OF THRILLS
A Thorpe Park Resort Season pass will give you way more than 7 reasons to be cheerful this Blue Monday! We have a sale on at the moment which means you get a 2020 Thorpe Park Season Pass PLUS FREE digital photos for just £49 (worth over £80). Buy yours now and feel more cheerful straight away!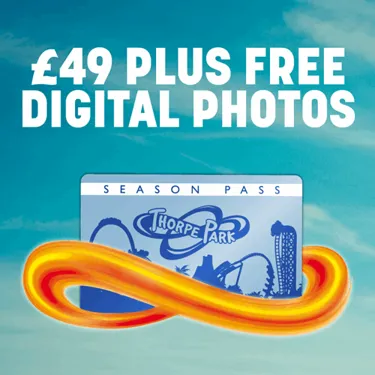 SHORT BREAKS IN OUR COSY CABINS
Lots of people want to get away in January. It's the perfect time to book a cheeky short break somewhere and give yourself something exciting to look forward to.
Thorpe Park has a fab little hotel full of quirky cabins. They offer the perfect getaway for those looking for an adrenaline filled couple of days on an island like no other. Right now, you can get up to 40% off on dates across the whole of 2020.
Our short breaks come with a second FREE day on the resort, UNLIMITED Fastrack until 11am, a DELICIOUS breakfast, parking and Wi-Fi as standard! Book your short break here!
THE COUNTDOWN TO THRILLS HAS BEGUN
We're just over two months away from the start of the 2020 season! Only around 60 days until you can get back on brilliant rides and attractions. That's something everyone can look forward to.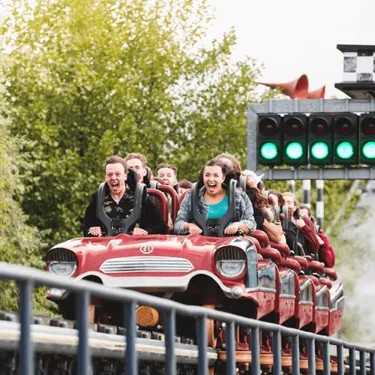 GOODBYE WINTER - HELLO SPRING!
Even though many people specifically link Winter with Christmas, we're actually in the middle of Winter right now. Christmas kind of tricks us into thinking that a UK winter is a lot more magical than it actually is. Very rarely do we see the snow-covered scenes depicted on Christmas cards and now that the festive period is behind us, we see a British winter for what it really is - cold, grey and kind of uninspiring!
But don't feel down! The days are slowly starting to get longer and the temperatures are rising. Spring is on the way and a new theme park season is on the horizon!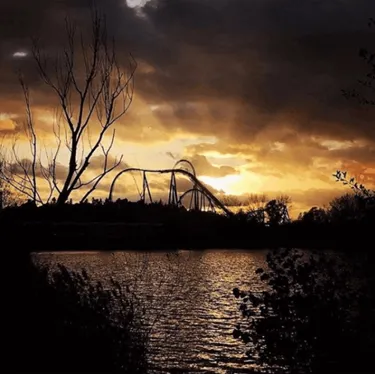 NEW CHALLENGES IN 2020
Lots of people head into a new year looking for a bit of a career change. Luckily for you, Thorpe Park are hiring across the whole Resort!
Working in a theme park isn't just about operating rides! We need people passionate about putting smiles on people's faces and providing memorable moments. Thorpe Park offers a unique work environment, surrounded by some of the UK's best rides and attractions. For all of our 2020 job opportunities, head here!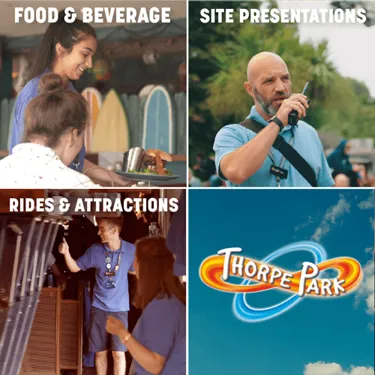 EXERCISE FOR THE MIND AND BODY
Probably not what you were expecting from a theme park blog but getting out and exercising is a brilliant way to cheer up during this time of year. Exercise is proven to release endorphins that make us happy, even if you're sweating buckets and struggling to breathe.
Did you know there's a half marathon that takes place near Thorpe Park each year? It starts in Thorpe Village (just behind the park) and journeys out into the countryside and back. There's also a 10-kilometre run for those looking for a slightly shorter challenge. You can sign up for either event here!