Infinite Thrills: Everything You Need To Know About The Thorpe Shark Cabins
Monday January 27th 2020
THORPE PARK Official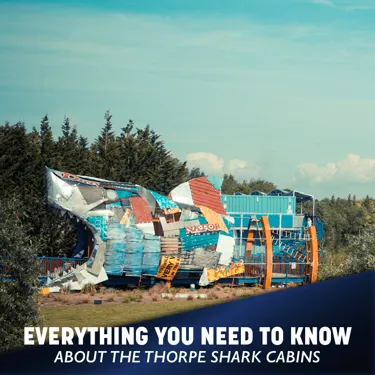 As well as having some of the best rides in the UK, Thorpe Park Resort is also home to The Thorpe Shark Cabins! This funky hotel made up of nautical themed cabins located seconds from our rides is the perfect place to unwind after a day of thrill seeking!
HUGE SAVINGS
LAST WEEK TO CLAIM UP TO 40% OFF** We're currently offering up to 40% off on rooms on dates across 2020. You may want to visit over summer and take advantage of our soaking water rides or at the spookiest time of year, FRIGHT NIGHTS!
The discount also applies to the school holidays! Hurry though, you've only got until the 2nd of February to take advantage of this super discount, so book your short break now!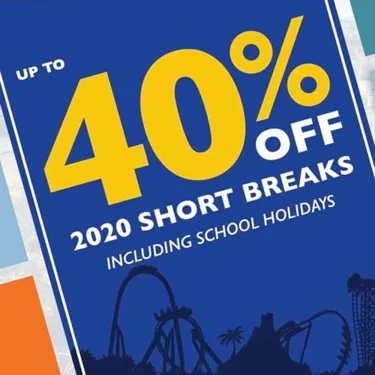 BENEFITS
A stay at the Shark Cabins is SO much more than a roof over your head. Check out some of the FINtastic benefits of a short break at Thorpe Park, below!
FREE SECOND DAY
There's so much to do at Thorpe Park, you'll need a second day to explore the Resort. 2020 is shaping up to be another incredible season and you'll need more than a day to take everything in. As standard, when you book a room at the Shark Cabins, we give you guys a second FREE day at the Resort! That's double the thrills and a real short break like no other!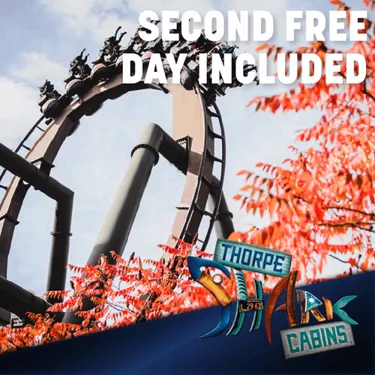 UNLIMITED FASTRACK UNTIL 11AM
What could possibly make a second FREE day better!? Oh, unlimited Fastrack until 11am? Yes please!
Beat the queues and get in some key rides at the beginning of your day to make the most of your trip!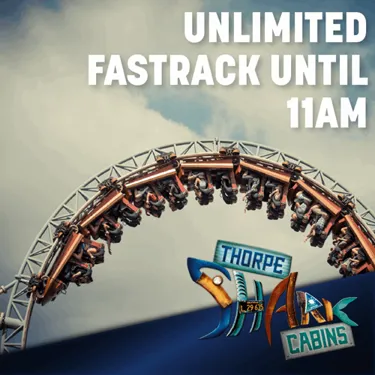 FREE WI-FI AND PARKING
We have free parking for hotel guests with your own dedicated area of the car park right next to admissions and all of our rooms come with free WI-FI! It's the little things that go a long way to making a great visit.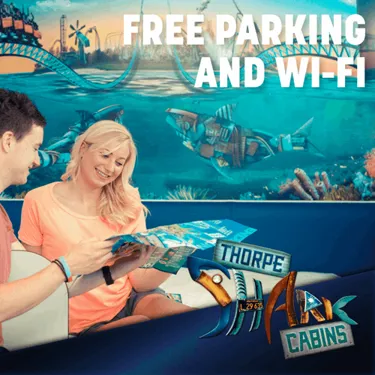 A DELICIOUS BREAKFAST
The best way to fuel your thrills is with a tasty breakfast from Fin's Bar & Grill. Our flagship restaurant is located in The Dome, just a few seconds walk from your room. Here you can fill up on a range of hot cooked breakfast items to prepare you for an adrenaline filled day!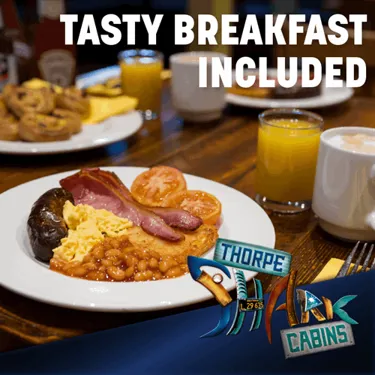 LOCATION
Our cabins sit on the shore of a beautiful lake that wraps round the whole Resort! It's super calm and full of wildlife; a peaceful contrast to the high-energy antics you'll get up to as you make your way round the rest of the Island. 
When we way that the Cabins are situated seconds from rides, we mean it. You can be out your room and queuing for your first ride in under a minute. Pair that with the unlimited Fastrack and that makes for a ride packed day!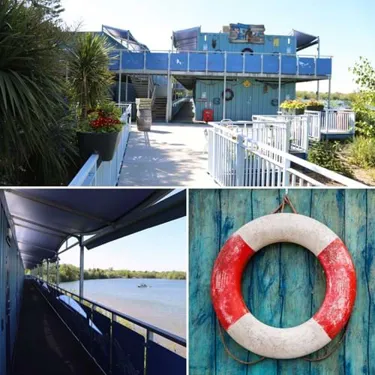 THE CABINS
Each room comes with free Wi-Fi, tea and coffee making facilities, and an interactive TV as standard. After a long day of loops, drops and splashes, you'll want to collapse into a comfy bed. Each cabin can sleep four guests and trust us when we say, the beds are comfortable!
Head here for more information about our quirky accommodation!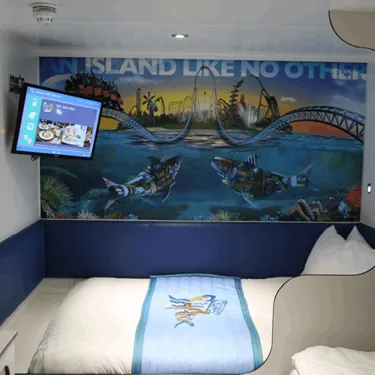 JAWESOME BITES
In the evening, Cabin guests can grab a delicious bite to eat at Fin's Bar & Grill. Fin's offers everything from hearty burgers to light bites and snacks and covers a range of dietary needs. As the name suggests, we flame grill our food to add full-on flavour!
That 40% discount won't last forever, and with all the amazing benefits that come included with your stay, now is the perfect time to book at short break at the Thorpe Shark Cabins!
Follow us on Twitter, Instagram and Facebook to keep up-to-date with everything Thorpe Park!