Infinite Thrills : Sensational Jobs on an Island Like No Other
Monday January 13th 2020
Thorpe Park Official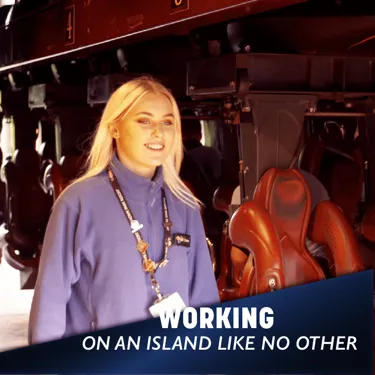 It's a new year and a new decade! Looking for a new challenge? Want to work in a diverse and exhilarating environment where no day is the same? We're hiring across the Resort and we want YOU to join our fantastic teams to help deliver amazing experiences and memories! 
WHAT DO I NEED TO WORK AT THORPE PARK RESORT?
All we ask is that you have passion and enthusiasm for ensuring that each and every one of our visitors goes home with a memorable experience.
We want people with a can-do attitude who are prepared to work as part of and support their team. We're also looking for people who are guest-focused. Those of you who love meeting new people every day and putting a smile on their faces.
We're entirely flexible with our approach. You may be dipping your toes into the employment waters again after some time away from work. You might be a parent or carer who's looking to work just a few hours in the day now the kids have flown the nest or have started regular school hours. We can absolutely work around your needs in this respect.
We're open from March to November and you can choose to join us at peak season or for the whole season, full time or part time with a flexible approach to hours - there really is a job role to suit everyone!
Working on the Island Like No Other come with some great benefits, including:
20 FREE tickets to any Merlin attraction worldwide
25% discount in our retail shops and restaurants
Opportunities to develop and have a longer-term career in Merlin
40% discount online off LEGO, and much more!
WHAT SORT OF JOBS ARE THERE AT THORPE PARK?
Many people think of a theme park and assume it's just made up of people that operate rides. That couldn't be further from the truth. There are so many different types of jobs found in a theme park.
So what sort of jobs can you get at a theme park? Obviously, we need people to operate our fab rides  
OPERATIONAL ROLES
We have a range of roles in our operational teams. These departments are on the ground and at the forefront of providing amazing experiences for our guests.
Roles include Ride Host/Operator, Entertainments performer and Admissions Host! Your day to day duties may include the safe operation of our rides, entertaining guests as they make their way round the resort and seamlessly admitting guests into the Resort so they can start enjoying their days!
FOOD AND BEVERAGE
Our Food and Beverage team work across a range of different areas of the park offering a huge range of food and drink to satisfy every taste and need. If you're a bit of a foodie and enjoy an exciting environment that will keep you on your toes, this is the team for you!
Working in this department is so much more than flipping burgers! Members of this team can enjoy a wide arrange of opportunities across the resort from preparing fresh, delicious food to working in a customer facing role putting smiles on faces.
Grabbing some lunch or a drink is the perfect time to ask a question about the resort, so you'll need to be a people person who is prepared to learn the Resort like the back of their hand. You'll become a walking, talking map!
SITE PRESENTATIONS
Our Site Presentations team is responsible for the overall cleanliness of Thorpe Park Resort, ensuring that the park is looking presentable and welcoming to our guests at all times.
Daily duties may include litter picking, sweeping pathways, emptying bins, recycling and assisting our guests with their enquiries. This is a guest facing role so successful candidates must have exceptional guest experience and customer service standards. Our guests love interacting with our site cleaning team so you must be committed to ensuring your Resort knowledge is up to date, and think of innovative ways to ensure you interactions are memorable and driving a high standard of guest experience.
You'll be working outside so must be enthusiastic, have great attention to detail and wish to work as part of a wider team to ensure our Resort has first class cleanliness standards, whatever the weather!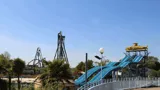 Every department here at Thorpe Park Resort focuses on the safety of our guests (and your colleagues) as a number 1 priority. Each role will undertake department specific Health & Safety training, alongside wider Thorpe Park Resort training.
WHAT IS IT LIKE WORKING AT THORPE PARK RESORT?
Thorpe Park is hands down one of the most exciting attractions in the UK. We have an awesome line-up of rides and attractions and we're home to UK's premier Halloween event, FRIGHT NIGHTS!
The Island is also really beautiful. Being surrounded by water means there's loads of wildlife to see throughout your day and our landscaping team do a fab job of keeping the plants and trees looking gorgeous all year round.
You will grow to LOVE who you are working with. Each team is made up of a diverse range of people, each with different personalities and experiences. Many people that work at Thorpe Park say they have made friends for life and often socialise with their colleagues outside of work.  
Island life is never dull and no two days are the same! Every day you'll meet new people who are relying on you to give them a fantastic, memorable day. There's nothing like seeing the smile on someone's face, knowing it's you who put it there.
There really is a job for everyone at Thorpe Park. For all our current listings, head here and if you have any questions about any of our roles, drop us a message at: recruitment@thorpe-park.co.uk
We're looking forward to welcoming you to the team!
Follow us on Twitter, Instagram and Facebook to keep up-to-date with everything Thorpe Park!