Introducing: John Burton
Tuesday November 20th 2018
Michael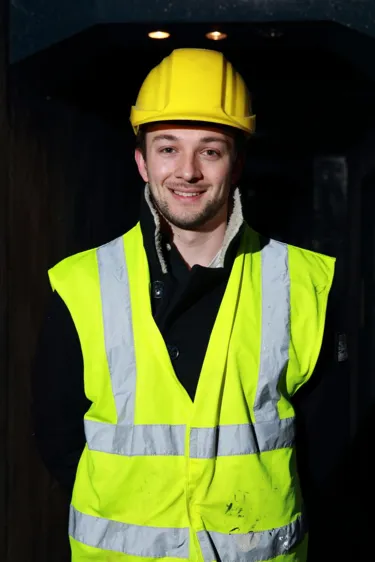 Dreaming up, designing and building a Theme Park attraction is often a long, intricate process that requires many people and departments. We sat down with Merlin Creative Lead for Resort Theme Parks, John Burton to talk about working in the industry and the birth of new attractions…
TP: Hi John!
JB: Hello!
TP: Thank you for joining us today. Can you tell us a little about your role with Merlin and the work you do?
TP: My day to day job is to design & create the rides and attractions we see around the resorts. I design everything from the storyline, guest journey and experience, working closely with suppliers, marketing teams and health and safety. Once we have an agreed concept, I then move onto the delivery stage. Working with the project managers, on-site suppliers and contractors I then orchestrate the delivery from theming, lighting and sound to create an unforgettable experience.  
TP: Awesome! What are some of your favourite THORPE projects that you've worked on?
JB: 'The Walking Dead: The Ride' was one of my latest projects working with AMC. 'Derren Brown's Ghost Train: Rise of the Demon' required reinventing the Ghost Train including a new final scene and VR section. Not at THORPE I know, but finally 'Dragon Slayer', which was new for this year at Warwick Castle. This combined live action, special effects, fire and 3D projection-mapping on the castle walls to create an exciting 180° show!
TP: Oooh that sounds hot! What tips would you give someone that wanted to enter the world of designing Theme Park attractions?
JB: My biggest tips are, have passion and do as much research as you can! Get to know things about Theme Parks and rides even if it's just the basics of how they work. Sketch ideas whenever you can and choose courses that you enjoy. There are multiple ways into this industry. Colleagues of mine have come from theatre design, architecture and computing.  As long as you're committed and passionate you can make it in this industry.
TP: We know you're a busy man, so lastly, can you give us any insider gossip about the 2019 season?
JB: Ha ha! My lips are sealed, watch this space ;)
Thank you so much for your time John, we can't wait to see the incredible designs you come up with for what's shaping up to be an action packed 2019! We know you guys are desperate to find out what we're up to next year, but for now, know that there are lots of people working extremely hard behind the scenes to make it happen!
Michael
Official THORPE PARK Resort Blogger