Introducing: Nicola Gridelli
Tuesday January 22nd 2019
Michael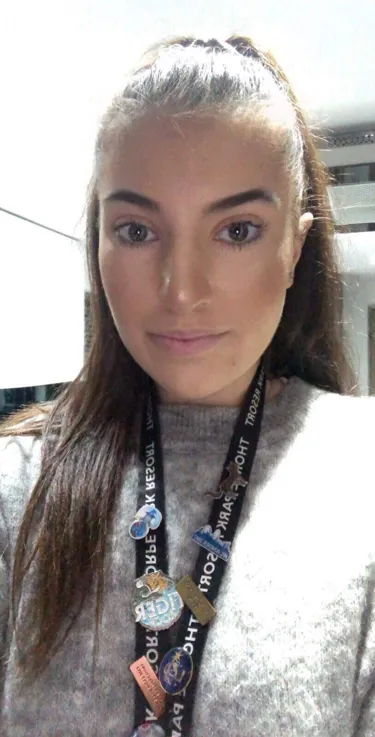 We had a good old chat with Ride Host and Operator Nicola Gridelli. She told us a bit about her job in the Rides and Attractions department and her journey from ride host to operating some of the top attractions in the UK!
TP: So tell us about your time at THORPE PARK.
NG: I started at THORPE PARK in 2016 as a host because I was only 16. When I turned 18, I became an operator on Derren Brown's Ghost Train. I moved up to a 'Type 1' operator this season [2018].
TP: What made you want to work in a Theme Park?
NG: At first it was my friend from college because she applied too. Once I had been through the interview process and induction, it all sounded really good. It's one of the best things I've ever done.
TP: You mentioned 'Type 1'. What does that mean?
NG: Each ride has a different type which indicates the level of difficulty to operate. 'Type 4's are smaller rides like Timber Tug and Lumber Jump and 'Type 1's are our big coasters like Nemesis and Saw.
TP: So, what does a ride operator do all day? Surely it's just pressing buttons?
NG: As a ride operator we'll have a briefing in the morning then go to our ride. We'll do our safety checks and paper work and make sure it's signed off by a manager. We'll do a test cycle to make sure things are all running smoothly and then we'll spend the day operating the ride and making sure the team are happy.
TP: And what is the best thing about working at THORPE PARK?
NG: The people 100%. I wouldn't love it as much if it weren't for the people.
Have you seen that we're hiring at the moment? Take Nicola's word for it, there are many great reasons to work in a theme park, especially Thorpe Park J
Michael
Official Thorpe Park Resort Blogger