Love Island Lates has Landed!!!
Tuesday July 31st 2018
Mike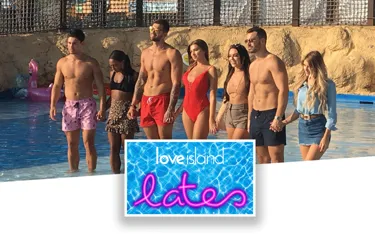 We have the blues here at Thorpe today We had such a jam-packed weekend and we didn't want it to end!
With the help of some of the stars of the reality phenomenon, we launched Love Island Lates, the UK's only authentic Love Island experience.
Lucky competition winners got a private meet and greet with the contestants before we kicked off the evening by officially opening the beach and cracking on with the evening.
The Love Islanders were great sports and took the time to meet fans, pose for pics and then get involved with some of the games run by our excellent beach reps. At one point, they took it in turns soaking each other in the dunk tank.
(How is it possible for someone to still look incredible even after they've been in a dunk tank?!)
Our resident DJ played banging tunes all through the evening and Islanders twinkled in the twilight courtesy of the fabulous glitter bar.
We've also teamed up with some fantastic partners to bring you the best experience possible and if you play your cards right, you might get your hands on some awesome prizes from some top brands including Firebox, Hawaiian Tropic and Eylure! 
We've got sooo much to see and do:
-Take part in hilarious beach games
-Sip on a signature cocktail (#cocktailsandcoasters)
-Chow down on some sumptuous summer snacks from the beach BBQ
-Get the VIP experience in one of our Love Island themed beach huts
-And of course, make your own Island memories round our fire-pit
Our rides are also open from 10am to 10pm every Thursday, Friday and Saturday throughout summer and they look INCREDIBLE as the sun is setting. Get your phones out, get your Instagram game on and most importantly GET ON THE RIDES!
And now we've remembered the amazing weekend we had, our blues are melting away. After all, we do work at a theme park…
Mike
OFFICIAL THORPE PARK Resort Blogger