New Spooks at FRIGHT NIGHTS 2019!
Tuesday September 3rd 2019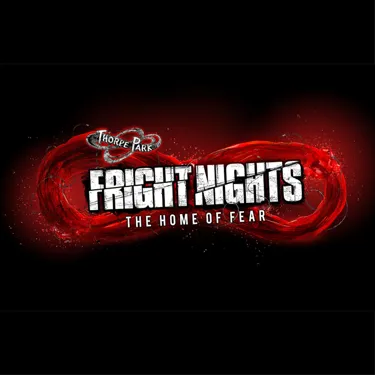 FRIGHT NIGHTS 2019 is creeping closer and we've just revealed our full, fearful line-up! Head into this week's blog to find out what's coming your way in 2019 and why we're known as the home of FEAR!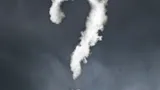 Creek Freak Massacre
How much wood would a wood chop chop if a wood chop could chop YOU? Hacking their way into the old abandoned Creek Woods Saw Mill in 2019, tread carefully past a deranged family of lumberjacks lest you find yourself chugging gasoline fumes on the wrong end of a chainsaw! Who will survive…and what will be left of them? Brace yourself and prepare for the gruesome worst as you take on more chainsaw massacre madness than ever before in Creek Freak Massacre – our most extreme Fright Nights attraction to date!
THIS. MAZE. IS. GOING. TO. BE. INSANE…
This year's must-do-maze (other than all of them) is Creek Freak Massacre! Located deep in the Old Town woods, the Creek Woods Saw Mill has a past as chequered as the mill workers' shirts. Accidents, murders and disappearances lead to the closure of the mill and subsequent arrest of the family that owned and ran it. In 2019, there's rumour that the mill has re-opened and that they're hiring fresh MEAT! 
The walls are dripping with gore. Every corner you turn will make you hope your tetanus shot is up-to-date. Our most intense maze yet. Believe the hype...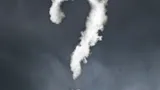 Feared 5 Challenge
Become a master of darkness at FRIGHT NIGHTS 2019 by taking on our frightful Feared 5 challenge by braving some of Europe's most thrilling coasters in the pitch black. Simply ride each of our big five coasters once, scan the QR codes located in the coaster queue lines, decipher the creepy code-word and quote it at the Megastore for a FREE exclusive Feared 5 wristband. 
Take on our coasters in the dark - get a free prize. Simple!
The Feared 5 Challenge gives you a new spin on enjoying our superb steel, because riding a roller coaster in the dark is a totally different experience to riding in the day!
Colossus
Illuminated in green and purple throughout FRIGHT NIGHTS, The Lost City takes on a new dimension in the dark! The oldest of our Big 5 coasters looks beautiful at night. Colossus has an amazing variety of inversions, each a different experience once the sun has gone down.  
Nemesis Inferno
The heat of this coaster is only intensified as the sun sets! Whipping through the undergrowth on our Bolliger & Mabillard invert, highlights of this moonlight jungle tour include the journey through the heart of a volcano, dark-double corkscrews and crocodile capers!
Stealth
Stealth is one of those coasters that thrills no matter how many times you've ridden it or at what time of day! Many people say the hairs stand on the back of their necks as soon as that pre-race message starts. Amity Speedway looks great at night and the launch looks just a little bit longer and feels just a little bit faster as you hurtle along at 80mph.
Saw – The Ride
Add darkness to a horror themed roller coaster and it can only get better right!? Try and ignore Jigsaw's twisted contraptions and menacing voice and picture a cloudless sky, filled with stars as you climb the vertical lift hill. It's absolutely stunning! Of course, all of that is ruined a couple of seconds later as you make it over the crest of the hill and plummet towards bloody saw blades, but just remember those few seconds of calm before the storm and give it a go.
The Swarm
Our righteous wing coaster is known for its incredible soaring layout, fantastic theming and near misses. Coming off the lift hill and slowly rotating into that dive-drop, senses heightened due to the lack of light, even though you may have ridden many times before, you'll be questioning whether or not you'll collide with that plane wing. The fireball erupting out of the crashed fire engine not only illuminates the devastation around you but man can you feel that intense heat on your face as you zero-g over the scene!
Take on the challenge and collect your prize from the Megastore!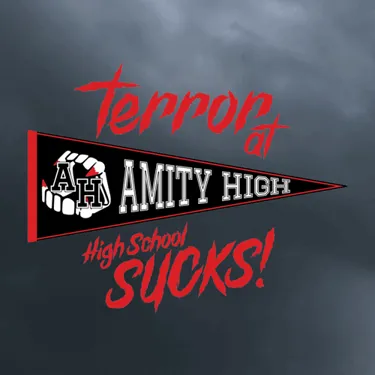 Terror at Amity High – High School Sucks!
Witness shocking shows every 20 minutes from 3PM at Stealth Plaza in Terror at Amity High – High School Sucks!
It's Prom Night at Amity High and the teens of Amity Cove invite you to join their bloodthirsty festivities up at Make-Out Point behind the old Speedway.  But these are no ordinary high schoolers – they're always on the lookout for fresh young blood to join their gang and one swift bite to the neck might take you from necking with Karly the Prom Queen to joining the army of the undead for all eternity!  Stay calm, try to blend in and hopefully you'll survive the night…
The Amity High Schoolers are biting back this year with a selection of shows and skits to keep you on your toes! Expect prom drama and blood thirsty jocks, oh...and don't let any of them give you a love bite!
There's a reason why we're the UK's premiere Halloween event and we're getting ready to welcome back to the Home of FEAR in a little over three weeks time! 
Thorpe Park Official