New Years Ride-olution
Wednesday January 2nd 2019
Michael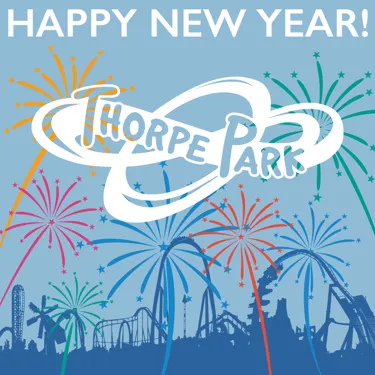 Ok, so you've failed at your new year's resolutions, now for the serious stuff. Why not set yourself some thrill seeking resolutions?
Maybe your ride-olution could be to gain as many coaster creds as possible this year. To ride every launch coaster in the UK. Tidal Wave on the last day of the season anyone?
Yes, there's still a couple of months before the snow thaws and the parks begin to open again, so now is the perfect time to get together with mates and have a look at the theme park year ahead!
You may want to look at key dates in the year for your favourite park *wink wink* and book your tickets. Of course, you won't have to book if you have one of these.
Why not beat the January blues by booking a trip to an overseas park! There are some fabulous attractions in Europe and obviously the US. If you look in the right places, you can find a long weekend stay at a park with flights for a pretty decent price.
It may seem like the closed season will never end, but there's light at the end of the tunnel, we promise!
Michael
Official THORPE PARK Resort Blogger