Save the Date
Tuesday February 19th 2019
Michael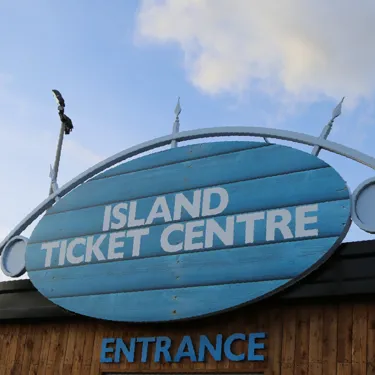 As we head towards March and opening day, the Island Ticket Centre will be open to collect your Merlin Annual and Season Passes and register for your Ride Access Passes! Grab your diaries and make a note of these important dates…
The days are getting longer and our windscreens less frosty! Our coasters are rolling back onto the tracks and the finishing touches are being made to the Park ready for our gates to fly open and welcome you back with a big hug!
The Island Ticket Centre will be open for you lucky pass holders to collect your Merlin Annual Passes and Thorpe Park Season Passes on the following dates…
2nd/3rdMarch 10am-4pm

9th/10thMarch 10am-4pm

16th/17thMarch 10am-4pm
If you're taking the leap and buying on the day and wish to bring your own photo, please don't bring a shot of you and your mates on holiday. It must be a passport style headshot that meets our standards! Bit dull we know, but we don't want anyone taking advantage of your gorgeous looks if you lose it.
For those of you super organised squirrels who have pre-ordered their pass, make sure you bring the CARD YOU USED TO PAY and that it is YOU WHO IS COLLECTING YOUR OWN CARD. This way, we can guarantee that no-one's card is picked up by someone else who wants to steal your thrills!
Still not convinced on the season pass? Remember, you get all these benefits…
Your Season Pass is your ticket for the 2019 Season where you can enjoy over 30 rides, attractions and events! 
Get exclusive special offers and news straight to your inbox
20% off on overnight stays in our THORPE Shark Hotel through the Merlin Holiday Club
Bring your friends along for only £15 each on selected dates
For the same price as a one-day ticket, it makes sense to buy a season pass and you can do that right here!
Remember last season when the Park was mid blizzard leading up to opening weekend? That was fun *said no-one ever*…
If it's not all sunshine and smiles on these ticket collection days, please take care when you travel and make sure you park in our allocated spaces and stick to the designated paths. If for some reason we need to change our plans, we will let you know as soon as possible on our social channels so make sure you check before you travel!
Michael
Official Thorpe Park Resort Blogger