Should I Get A Merlin Annual Pass?
Tuesday January 10th 2017
Jordan
What? How is it January? Well, you know what that means, the Merlin Annual Pass Sale is back – the perfect opportunity to grab yourself 12 months of unlimited fun for a massive discount. So the time has come to decide, do you take the plunge in 2017 and sign up for a whole magical year of extraordinary adventures? Here's some reasons why we think you should (not that we're biased or anything!)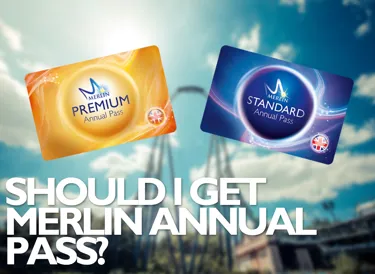 Discounts, discounts, discounts

Nothing makes you feel more like the member of a swanky exclusive club than swiping your card and nabbing £££s off. With a Merlin Annual Pass you will receive discount on everything from food to merchandise to short stays to added extras like VIP experiences. It's like holding the key to unlocking a magical kingdom of savings!

Short Stays In Style

Not only do you benefit from fantastic discounts in all of our magical resort hotels, you also get instant membership to the Merlin Holiday Club. This means you get exclusive access to incredible discounted rates before they go on sale to the public, so you get first dibs! Offers are released throughout the year too so loads of opportunity to grab yourself an amazing deal.

Friends and Family Magic

It's been reported that once you become a Merlin Annual Pass holder you'll experience an 87% increase in popularity as everyone will want to take advantage of your friends and family discount!(OK, maybe we made that number up but the point still stands). Up to 24 hours before your visit you'll be able to grab up to 50% off tickets for your loved ones!

Beyond the Attractions

Did you know you can even use your Merlin Annual Pass to get discounts when you're not even at a Merlin Attraction? Well, you do now! Reap the benefits when you dine out at places like the Hard Rock Café and Rainforest Café and even benefit from breakdown cover and discount at Moto services when you're inevitably driving all over the country making the most of your pass!

Convinced? Awesome, we knew you would be. Sign up now! Can't wait to see you over and over again in 2017!

Until next time Islanders,
Jordan
Official THORPE PARK Resort Blogger