Theme Park Christmas Traditions
Tuesday December 4th 2018
Michael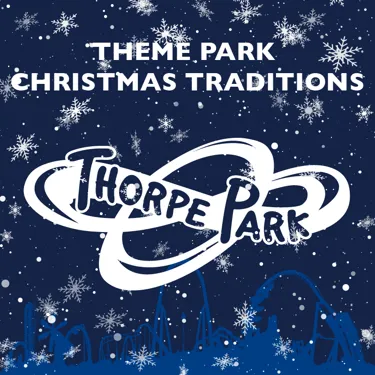 Christmas isn't just about the presents and the food, it's about the traditions that we make and share with our family and friends. Have a look at some of our tips for some Christmas traditions that every theme park enthusiast can enjoy.
Coaster Cookie Creativity
Why not get creative and messy with the icing and sprinkles and have a go at decorating cookies to look like your favourite coasters, characters or ride logos? Whatever takes your fancy!
Season Slide Show
The end of the year is a bleak time for theme park enthusiasts. Many parks close and there are slim pickings in terms of thrill seeking until the new year.That doesn't mean that memories and banter should stop! Invite a load of coaster fiends round, whack a couple of frozen pizzas in the oven and sit back while you go over your memories of the season gone by. Get the photos and vlogs out and relieve your best moments from the 2018 season!
Theme Park Quiz
Find out which of your mates is the ultimate rides geek with a test of their theme park knowledge. Imagine how cool a music round using your favourite pieces of theme park score would be?
Actually, this sounds like a really great idea *stops working and starts writing questions*.
Theme Park Party Games
Pin the train on the coaster track, theme park charades, ride-Pictionary, the opportunities are endless! Have a go at creating some of your own theme park versions of classic party games.
Theme Park Secret Santa
And of course, as Christmas is the time of giving, organise a secret Santa!  Is it really a problem if you all get a THORPE PARK Resort Annual Pass!?
Or for the ultimate Christmas cracker, why not do the lot over a huge, magical, Christmassy, theme parky day!  
Michael
Official THORPE PARK Resort Blogger