Thorpe's BIG 4-0 - Retro Merchandise
Wednesday May 8th 2019
Michael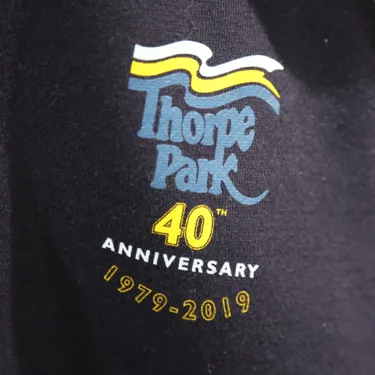 Did anyone else go through that stage of coming downstairs each day and asking if it was your Birthday? Just us then…
Unlike most people's attitudes towards ageing, we love how Thorpe Park Resort continues to evolve and re-invent itself as the years go by. Like Madonna!
We've created some bespoke merchandise so you can be part of our 40th Birthday and take a piece of Thorpe Park home with you!
To kick us off, a mug Like No Other.
The mug features our classic logo, brand colours and the years the park has been open. It's also a really pleasing shape. Pick one up next time you're here (then buy it) and you'll see what we mean. It's like a hug. A mug hug. We seriously all genuinely love this mug.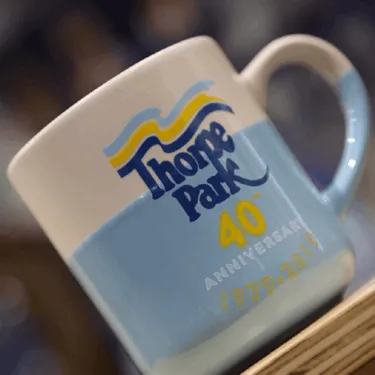 Now that the word 'mug' has lost all meaning, let's move on to the pin badge!
The retro logo is the star of the show on this fab pin badge and the glitter gives it that Birthday sparkle that sets off in the sunlight and dazzles everyone that walks past. There's a retro lanyard in the range too, so you can display said pin badge along with the rest of your collection and our 2019 pop-badges!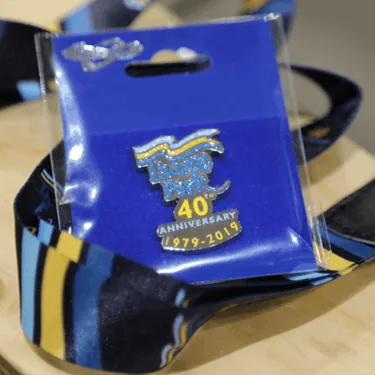 The jewel in the crown has to be our 40th anniversary varsity jacket. This gorgeous all-American item features a retro logo on the breast and running down the back, a timeline of all the awesome landmarks in Thorpe's history!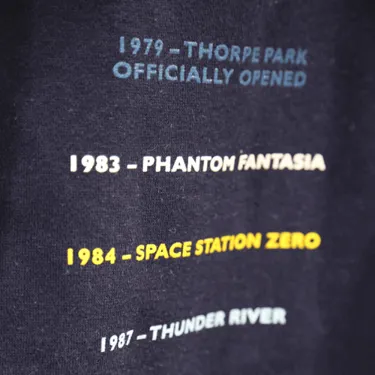 Now, as we're sure you can imagine, this range is popular, like selling out in the first week popular. Don't worry! We've put in an order for more stock and, as it's flying off the shelves, we may be introducing a couple of extra pieces to the collection.
Keep an eye out across the resort for all the fab 40th anniversary celebrations throughout May and join us for a season of experiences Like No Other, here!
Michael
Official Thorpe Park Blogger