TOP 20 THORPE PARK HACKS
Monday July 4th 2016
Jordan
Think you know the resort like the back of your hand? There's always a bit more insider info that will help you take on the Island Like No Other Like A Boss…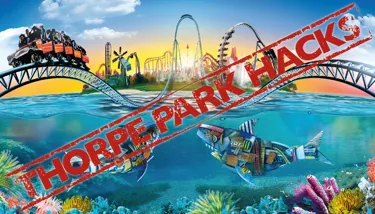 1. Bring zip lock sandwich bags for your electronics and whilst on water rides.
2. Choose a landmark to meet up at in case one of you gets lost – especially if you have little ones with you!
3. Write your contact details on a small slip of paper and put them in smaller children's pockets – it'll make it easier to contact you if they get lost!
4. Bring spare clothes in case you get a bit too carried away riding Tidal Wave – nobody wants to walk around with a soggy bum!
5. Change into flip flops when riding water rides – no need to worry about ruining your trainers!
6. Bring lots of water! Of course there is water available on park, but it's always good to have your own supply incase you find yourself queuing for longer than expected.
7. It's great to know from the offset what rides you can and can't ride. Head to Guest Services and get measured to avoid any potential let downs.
8. Want to beat the queues? Head over to SAW and Nemesis Inferno first thing and work your way forwards. There are fewer queues at the back of the park at the start of the day and you'll find yourself working against the crowds all day!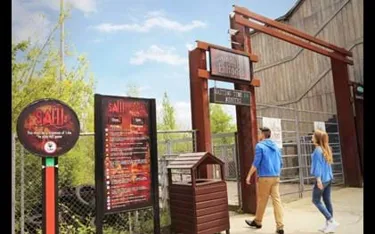 9. Rainy day = no crowds and less queuing! And let's face it, you're going to get drenched on Tidal Wave anyway so what's there to worry about?
10. Grab a bite slightly later, more like 3PM. Restaurants on park can get pretty busy around lunchtime so saving food until later not only means you'll skip the queue for food but you'll also find the queues for rides are shorter at these times two – double win!
11. If number 10 isn't quite what you had in mind, bring a picnic with you instead. Eat whenever you like, no queues required! Maybe even camp out in the Sunken Gardens behind Stealth for an exclusive picnic like no other.
12. Buy your ticket online BEFORE your visit. No queues when you arrive, just walk straight up to the gate and scan your printed ticket!
13. Do your research! Have a look online at the rides you want to go on most and build a plan of action to tick them all off – this will minimise time faffing and maximise time spent having fun!
14. Arrive before park opening. We're not talking ages before, but if you arrive 15 mins before the gates open not only will you be one of the first in the park (which let's face it, is pretty cool in itself) but for the first hour you'll be able to take advantage of the shortest queues of the day.
15. Take a picture of where you've parked. You'll thank us later.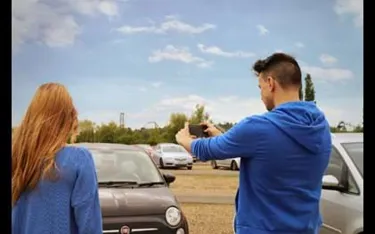 16. On that note, if you need to pay for parking buy your ticket at the start of the day – that way you won't have to queue to pick one up later!
17. Time to face the facts –you're probably going to find yourself in a queue at some point during the day. Phone games are great for boredom busting – whip out Heads Up or charades and watch the time melt away.
18. If your fav coaster is SAW: The Ride then be sure to take the short cut directly there behind Crust and bypass the crowds!
19. Food and drinks aren't allowed on rides, but they ARE allowed in queues! If you need to grab a drink or snack make sure you enjoy it whilst you're waiting for your next ride, that way you're not wasting any time. But remember, please take your rubbish with you!
20. Queue lines close at the advertised park closing time, not the park itself. Join the queue at the very last minute and sneak in one last ride!
Now, go have an unforgettable day full of #ISLANDMOMENTS!!
Until next time Islanders,
Jordan
Official THORPE PARK Resort Blogger