Top locations to play Harry Potter : Wizards Unite
Friday June 21st 2019
Michael
Following the success of Pokemon Go, developers Niantic have today released the Harry Potter themed equivalent - Harry Potter: Wizards Unite.  Pokemon Go was downloaded over 800 million times, so can Wizards Unite replicate the success?  We review a morning of playing the game at Thorpe Park Resort and provide you with some top tips.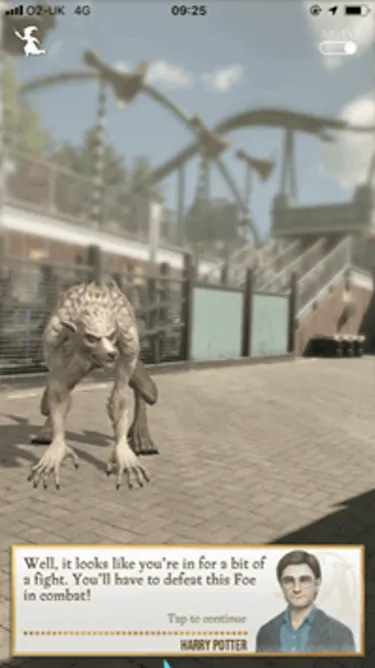 First up, the Thorpe Park is absolutely full of Greenhouses, Fortresses and Inns.  These are landmarks identified in the game that allow you to interact with them when you are physically near to them.  At first look it does seem like the same landmarks used in Pokemon Go have been re-purposed for Wizards Unite - meaning Thorpe has one of the best ranges of landmarks for a single location in Surrey.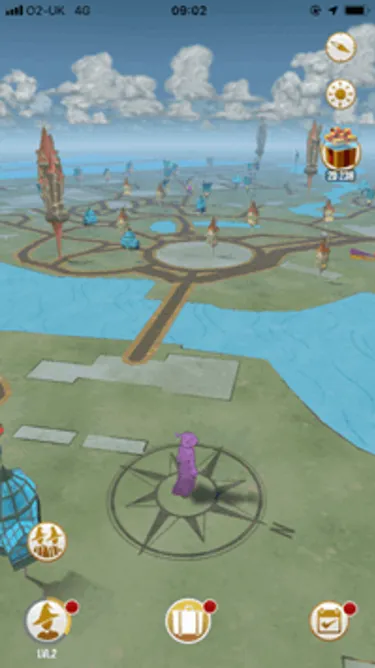 Here's a bit more information on the types of landmarks you can interact with:
Harry Potter: Wizards Unite - Inns
Theme Park favourites like Depth Charge, Saw - The Ride and Nemesis Inferno have been turned into 'Inns' - where prospective Wizards can receive an in-game meal which replenishes your spell casting energy.  You start the game with a modest amount of spell casting energy which can only be replaced by visiting an inn.  A quick trip around Thorpe gives you loads of opportunities to regain this so your adventures can continue.  
Harry Potter: Wizards Unite - Greenhouses
Key features inside the theme park have been marked in game as Greenhouses.  The Park Entrance Sign, Rush and Angry Birds Land are just a few of the ones you'll easily come across during a visit.  Greenhouses allow you to obtain ingredients for potion making, something that is explained in more detail as you progress through the game.  
Harry Potter: Wizards Unite - Fortresses
The rarest of the landmarks, Fortresses offer Wizards a chance to engage in a Dungeon-style battle scenario.  Thorpe Park has four Fortresses to try out - located at Vortex, Slammer, The Swarm and one located near Stealth.  
Now you know these in game locations, it's definitely worth reviewing our top tips for playing:
Careful where you walk!  It's very easy to get completely sucked into the action of the game. Remember that because this is Augmented Reality, you'll be moving around and so please be mindful of other guests nearby. 
Keep an eye on your phone battery levels - just like Pokemon Go, this game can be a real drain on your battery life.  Remember that we offer phone charging devices in several locations across the park: one in the Dome as you enter, one in the lower floor of the Dome and one in the Megastore.
It's a great way of exploring the park!  Some of the Inns are located in parts of the park that you might not normally explore.  However, it's critical to remember that you must not stray into any restricted areas of the park - even if there is a hippogriff lurking just out of reach!  This is for your own safety so please keep this in mind. 
Just like the every normal theme park visit, if you want to get around quickly remember to wear comfortable shoes and stay hydrated!  
If you want to come down to see how Wizards Unite looks at Thorpe, remember you can purchase day tickets online from just £33 or - for a limited time only - purchase a Season Pass for just £49.