Why you should Bring Dad to Thorpe Park This Father's Day
Tuesday June 11th 2019
Michael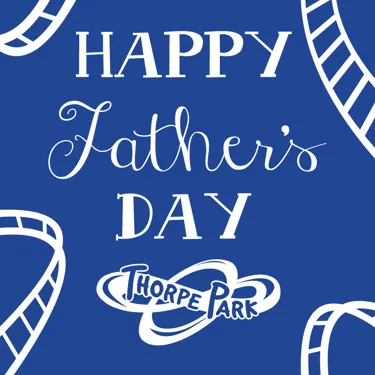 It's Father's Day on Sunday! Why are Dads so difficult to buy for? It's bad enough trying to think of something for his Birthday, let alone an actual day of the year named after him. We're an understanding bunch here at Thorpe Park and we want to help! Check out this week's blog for some great reasons to bring Dad to Thorpe Park THIS Father's Day!
MAKING MEMORIES
Theme Parks are amazing places to make memories. Where else can you experience every emotion possible and still want more!? There's nothing better than screaming your heads off on a ride and then laughing till it hurts when you look at the photo. Who better to share these moments with than with Dad.
Why not make it an annual thing? Something you can look forward to every year and Father's Day sorted! 
REVERSE THE ROLES
Back in the day, Dad would have been the one to bring you to the Resort. Wouldn't it be great to be able to reverse the roles and treat him to a fantastic day out? See the excitement on his face when you tell him where you're taking him. Maybe keep it a secret until you arrive at the park and he works out where you are! And you can be the one to tell him off when he asks, 'Are we there yet?'.
THE GIFT THAT KEEPS ON GIVING
Forget slippers and shower sets and cards with racing cars on the front! Bring the old man to Thorpe Park and put him on a ride that will launch him from 0 – 80mph, faster than a Formula 1 car!
Book online now and make a fantastic saving, or why not give him a whole season of memories with our Premium Season Pass.
So bring Dad to Thorpe Park this year and give him a Father's Day he'll remember for a lifetime! 
Michael 
Official Thorpe Park Resort Blogger