Your Guide To The Year Of The Walking Dead
Friday February 9th 2018
Jordan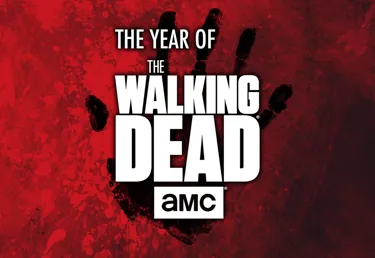 Islanders!
We have some exciting news for 2018 that we've been DYING to tell you. The fight for survival is now on and The Year Of The Walking Dead is upon us.
During FRIGHT NIGHTS an invasion of Walkers descended upon the Island and we thought the battle against the dead was won… we were wrong. The apocalypse is nigh at THORPE PARK Resort with a terrifying calendar of unmissable events.  Join the crusade against the fearsome walkers with BRAND NEW experiences throughout the entire season.
This year promises to be our most intense yet and everybody is getting involved! We're even taking our scare actors to the EXTREME and pushing them to their absolute limits with our most rigorous audition process ever!
So with our actors all prepped we guess you want know a little bit more about what we have to offer? Kicking off the season of awesomeness  is LIVING NIGHTMARE EXTREME. For ONE WEEK ONLY during May half term join us for the most intense and terrifying The Walking Dead horror maze to date. This is your chance to battle your way through a relentless onslaught of ferocious Walkers in this one-off, one-time-only experience.
For APOCALYPSE WEEKENDS, grab a map and navigate your way around our infested Island and protect the Safe Zone at all costs.  If you succeed in executing your mission then you will be the proud owner of a pop badge proving your official zombie hunting prowess PLUS a free ticket to return to the park.
In order to keeping the Safe Zone contained, we will need you to help us. This summer we'll be heading to the woodland on the outskirts of the Island with ZOMBIE HUNT. This will be an extreme fight for survival – will you be able to hunt them all down before we have an epidemic on our hands?
Once the Safe Zone is secure, grab yourself a cocktail and head to the beach to celebrate by basking in the holiday heat! Every Thursday, Friday and Saturday nights, join us on the Island for a series of vibrant events, including live music, beach parties and riding into the sunset!
But summer won't last forever… and October will soon be with us again. The Island will be transformed after dark for the most terrifying FRIGHT NIGHTS yet!
So there we have it – the Year Of The Walking Dead. Grab your THORPE PARK Resort Annual Pass and join us for an entire season of unmissable events.
There's of course one further thing that we're DYING to share with you… but not just yet. All we're saying is… #WheresChloe?
We will meet you at the Safe Zone…
James
Official THORPE PARK Resort Blogger