THORPE PARK Resort is the ideal location for team building activities. We offer a range of packages to suit any needs - from designing and creating your own chocolate roller coasters, to GPS treasure hunts taking you on a thrilling tour around the resort!
Read on to find out more about our package options, or contact us now for more information.
We're just a phone call or email away -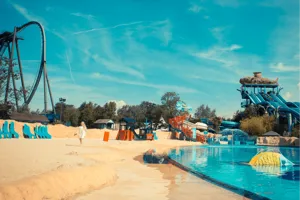 GPS CHALLENGE
THE CHALLENGE takes you on a thrilling tour around THORPE PARK Resort whilst enabling you to enjoy a fun event with your colleagues and friends.
The challenge: locate the GPS 'hotspots' and navigate around THORPE PARK Resort to crack the clues, complete the challenges and earn as many points as possible. Only when your GPS verifies that you are in exactly the right location will your team be able to activate the hotspot and attempt the challenge!
Ideal for 35+ guests
Enquire Now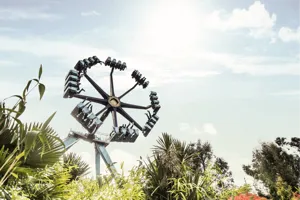 CHOCOLATE COASTER CHALLENGE
Bespoke to THORPE PARK Resort the activity takes chocolate making to a new level as teams are tasked with designing and creating their very own rollercoaster, incorporating elements from the Resort's iconic rides.
Designed to push creative thinking and strengthen teams, the activity will be challenging and fun, involving collaborative effort, effective communication and excellent time management.
Prizes and all equipment are supplied as part of the package.
Ideal for 50+ guests
Enquire Now