A Theme Park Like No Other: Stay Happy This Closed Season
Tuesday November 26th 2019
THORPE PARK Official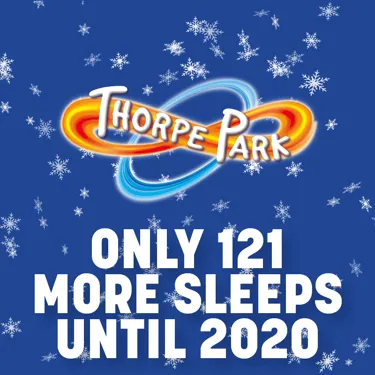 BOOK YOUR NEXT THRILL
Had an amazing year at Thorpe Park this year? We've got amazing Black Friday savings on our 2020 Thorpe Park Season Pass and 2020 Short Breaks at the Shark Hotel. With Christmas coming up, you might find the perfect, unusual Christmas gift for that special someone in your life, or you! Hurry though, deals this good don't last forever!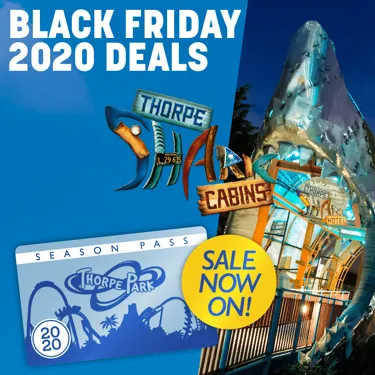 REMINISCE
There was so much to do at Thorpe Park this year! We have a whole blog post about 2019's season of unmissable events if you're feeling nostalgic!
Many of you would have visited loads of times throughout the year to take it all in. It's likely that you've got pictures, videos, maybe some merchandise from your visits across the season. Why not get them all out and have a good old reminisce over the amazing year you had at Thorpe?
Write your thoughts and feelings down in a blog! Blogs are a great way to express yourself and get a bit of your personality into the digital domain. You never know, you could uncover the influencer in you and become the next big theme park vlogger. Why not review your favourite rides of the year and put them in order? Did you visit FRIGHT NIGHTS? Give a rundown of your top scares and what made them so chilling!
Reviewing your year might help you plan how you experience Thorpe in 2020. You may want to set yourself some goals. Ride all our water rides in one day over summer or go through all our of horror mazes by yourself for the ultimate horror experience.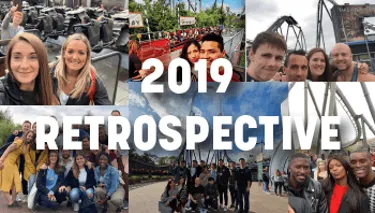 GET TOGETHER
Winter is the perfect time to all bundle round a friend's house and have a good old get together. Get some festive food and music on the go and catch up over a drink.
Try putting a Thorpe Park enthusiast spin on the party with some theme park related games:
'PIN THE STEALTH TRAIN ON THE ARCH'
Find a high-quality picture of Stealth (see below)
Print it out and blow it up
Find a picture of the ride train and print it out (see below)
Pop a pin through the middle of the ride carriage
Whack a blindfold on and give each player 2.3 seconds (how long it takes Stealth to reach top speed) to pin the train to the top of the arch!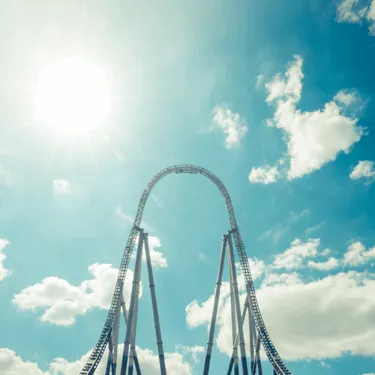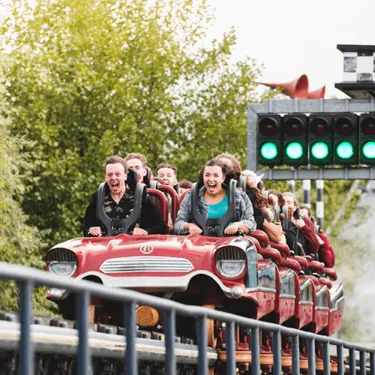 ULTIMATE THEME PARK QUIZ
Why not make an ultimate theme park geek, quiz! Everyone loves a bit of friendly competition. If you're feeling super generous, the first prize could be tickets to the 2020 Season! Check out some ideas for quiz rounds, below:
GUESS THE THEME PARK SCORE
A bit like 'Guess the Intro', play the first 2 or 3 seconds of a
piece of ride music and work out where it's from. One point for the ride, another for the theme park.
THEME PARK PICTURE ROUND
Cut out letters from ride and theme park logos and get teams to try and guess the ride or park they have come from.
GENERAL KNOWLEDGE
This one's pretty self-explanatory ;)
MANAGE YOUR OWN THEME PARK
With games like Planet Coaster and the classic Roller Coaster Tycoon series, you can spend the whole winter managing your own theme park. Tycoon games often have large online communities where you can share designs and ideas. Mobile versions mean you can be a park manager on the go.  
Will you be the next great coaster designer?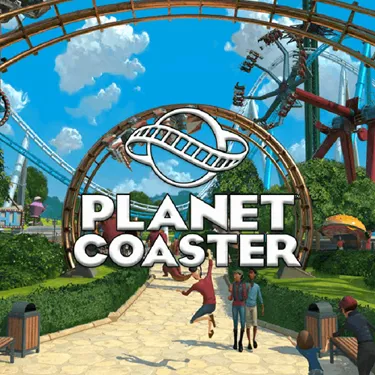 So there you have it! There's plenty of 2019 good times to look back on and fun ways to stay connected over winter. These months will go by in a flash and you'll be walking under our entrance arch in no time!  
Follow us on Twitter, Instagram and Facebook to keep up-to-date with everything Thorpe Park!