A THEME PARK LIKE NO OTHER: THRILLING THORPE GIFT IDEAS
Monday December 9th 2019
THORPE PARK Official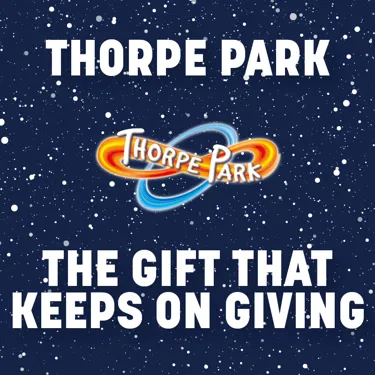 GIFTS FOR ALL 
Some people are easy to buy for. Others you may have known all your life but you still have no idea what to get them for Christmas. Whether it's our unforgettable rides, fab food offering or just the escape that a theme park gives you, Thorpe Park is pretty much guaranteed to have something for everyone.
We're being super generous this year. We still have AMAZING deals running on our 2020 Passes and up to 40% off thrilling short breaks at our fab Thorpe Shark Cabins! Check out some of our gifts ideas below that are guaranteed to deliver a thrilling Christmas!
THORPE PARK SEASON PASS
For JUST £45 (less than a one-day ticket), you get a Season Pass and a FREE Digital Photo Pass! That's your season's entry PLUS all your ride photos of the memories you've made! 
This is a great gift idea for Christmas for a friend, family member of number one, as it's available as a Christmas Gift Card Option! Plus, it's under £50 (worth £90), and can be used throughout 2020. Perfect for someone who plans on coming to Thorpe more than once over the season!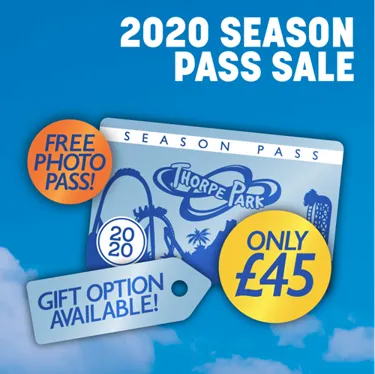 THORPE PARK PREMIUM PASS (THORPE'S CHOICE)
Another fab deal can be found on the Thorpe Park Premium Pass. This is our top pick for value! All the benefits of the Season Pass and many more! Lets break it down...
A Thorpe Park Premium Pass includes:
Your entry for the season

20% discount on Short Breaks at the Shark Hotel

Invites to exclusive Passholders events 

A FREE Digital Photo Pass with £35

A FREE car parking pass worth £30

FREE access to select summer weekends and FRIGHT NIGHTs
That's a total value of £120 for JUST £75, but the discounts don't stop there!
We're also offering a further discount when you buy three or more Premium Passes! The price drops to an incredible £66 per pass! That's by far the best value we have ever offered. If you visit Thorpe Park regularly as a family or with a group of friends, this is the deal for you!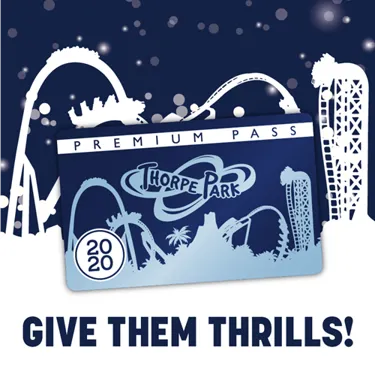 A 2020 SHORT BREAK
We're offering another incredible deal when you book a short break at the Shark Cabins. Get up to 40% off your short break! This applies to dates THROUGHOUT the 2020 season including our opening weekend and FRIGHT NIGHTS.
Short breaks are a really trendy gift at the moment. What better way for thrill seekers to get the best of both worlds with a white-knuckle mini-break. Treat a friend or family member to a stay they'll never forget in one of our cute and quirky cabins! Located just seconds away from the action, a stay at the Shark comes with a delicious breakfast and a second day of thrill seeking included as standard! We don't think we need to say anymore.  
*BONUS GIFT IDEAS*
PERSONALISED THORPE PARK VOUCHER BOOK
Personalised voucher books make really cute gifts for best mates or family members. Imagine all the vouchers you could give to someone for a visit to Thorpe Park! We've got some suggestions below, but use your creativity and tailor this gift for they way you and your squad visit the Resort!
VOUCHERS COULD INCLUDE:
I will queue front row for Stealth with you

I will buy you a donut sundae from The Donut Factory

I will give you my hoodie if (ha ha 'if') you get soaked on Tidal Wave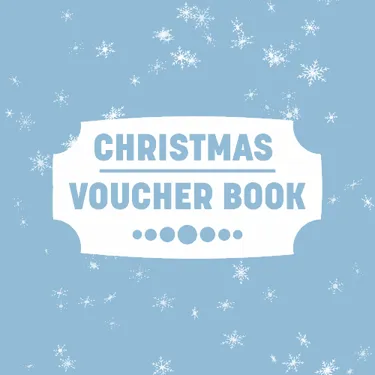 THORPE PHOTO COLLAGE
And one last suggestion. We're all glued to our phones, we know, we won't go on about it. But one thing that everyone still loves is photo collage! Assemble all your photos, especially the embarrassing ones and make a collage or book for your bestie! Make sure you've got all your ride photos in there!