How To Beat The Closed Season Blues
Tuesday November 21st 2017
Jordan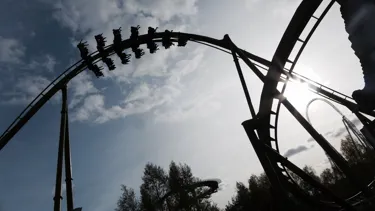 Urgh, closed season sucks. No coasters for us to ride and so many months to go until the park is back open! But this year we've got an action plan we thought we'd share with you – we've come up with four ways to beat the closed season blues!
Reminisce
Nothing puts a smile on our face like going back through the photos and memories from the season just past. A great way to do this is to scroll back through your Instagram or Facebook page and see all the shenanigans you got up to throughout the season. You're bound to stumble over something you completely forgot happened!
Plan
It's never too early to start planning your next trip! Take a look at your busy schedule for next year and start figuring out when you want to visit the park. The 2018 calendar is going up any day now so keep a close eye, take note and start working on those 2018 visits.
Keep an eye out for updates
The closed season is always a mysterious time, but always fun to listen out for tidbits and rumours of what's to come in the 2018 season. And plus, who doesn't love a good rumour mill? It keeps the fires going and keeps us guessing well into the winter months. OK, we already technically know what's coming, but it's fun for you guys!
Start a countdown
As soon as you know when your first visit of 2018 is going to be, put an X on your calendar and start a countdown. Soon enough all those little days you've ticked off will build up and you'll be walking through the turnstiles again in no time.
What tips do you have for beating the closed season blues? Share them with us in the comments and we can't wait to welcome you back to the Island in 2018. In the meantime, we can get through these winter months together!
Until next time Islanders,
Jordan
Official THORPE PARK Resort Blogger