INFINITE THRILLS: 20 REASONS TO VISIT THORPE PARK IN 2020
Monday January 6th 2020
THORPE PARK Official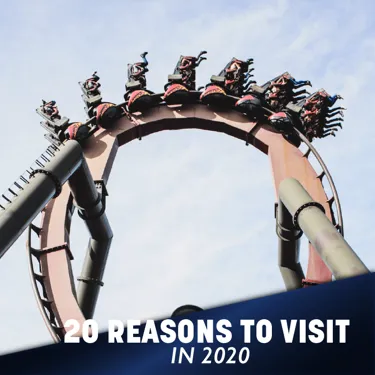 1. GET YOUR TICKET FOR THE SEASON, NOW!
Needless to say we've got some big plans for this season. You're going to need some help experiencing everything Thorpe Park has to offer in 2020. For those of you who can't get enough of our unique rides and attractions, we have a range of passes that will unlock the season! Grab yours now in our sale and make a huge saving on your thrills!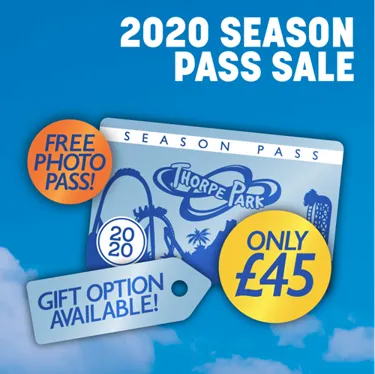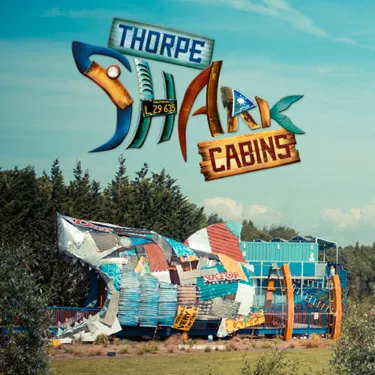 3. SOME OF THE BEST THRILLS IN EUROPE
Our rides are ranked amongst some of the best in Europe! Choose from exhilarating coasters, soaking water rides and white-knuckle attractions. Did you know that our coasters have the most inversions of any other theme park on the rest of the continent? We have 22 of them! Thorpe Park is the only place in the UK where you can experience some world firsts and record breakers. Carry on reading for some more essential reasons to visit!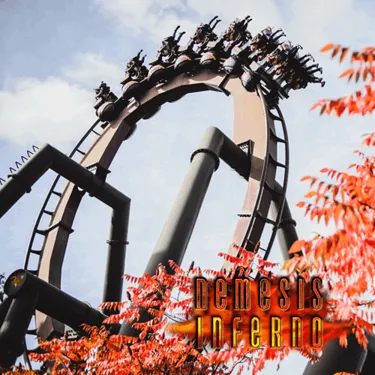 4. RECORD BREAKERS AND UK FIRSTS
We're passionate about bringing new thills and experiences to you guys! We're lucky to have unforgettable rides that also boast world's firsts and UK records. Colossus was the world's first 10 inversion roller coaster and Derren Brown's Ghost Train: Rise of the Demon was the world's first attraction to combine a ride element, virtual reality and live action! If you want truly unique experiences, Thorpe is the park to visit.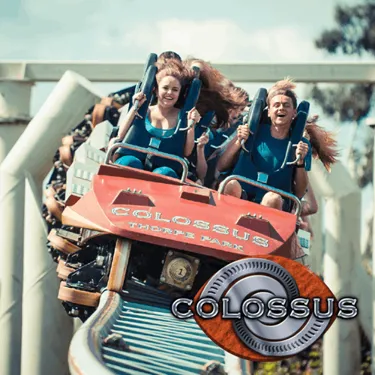 5. THE WORLD'S FIRST HORROR THEMED ROLLER COASTER
Fan of the Saw film franchise and intense thrills? Thorpe Park Resort is home to Saw – The Ride, the World's first horror themed roller coaster! With deadly traps and the menacing Billy puppet hiding round every corner, it's not just the coaster that sends chills down the spine!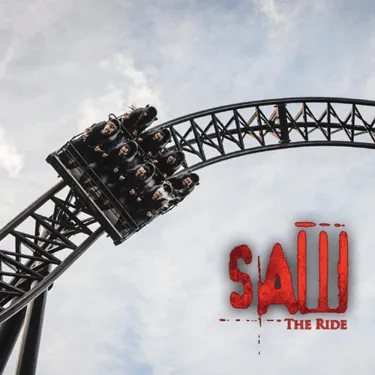 6. THE COASTER CAPITAL
Looking to escape the city for an awesome day out? We're just 45 minutes from central London by train. We're also well connected to the M25, and the South. Coming from further afield? We're just 20 minutes drive from Heathrow airport! For full travel details and how to reach us, head here!
7. DO YOU FEEL THE NEED FOR SPEED?
Stealth is probably our most iconic coaster. You can see the white arch rising into the sky from miles away. A ride on this exhilarating coaster is truly unforgettable. A 0-80mph launch in 2.3 seconds to 205ft in the air! This is the coaster that, regardless of how many times you experience it, still makes your hairs stand on end!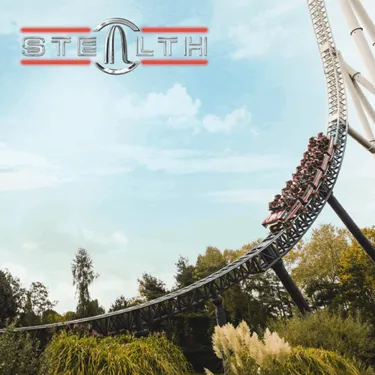 8. THE UK'S WETTEST THEME PARK
We don't just do coasters, you can brave getting absolutely soaked on one of our water rides! Take a tour round the Island on Rumba Rapids, challenge your friends to a race on Depth Charge and redefine the meaning of drenched on Tidal Wave!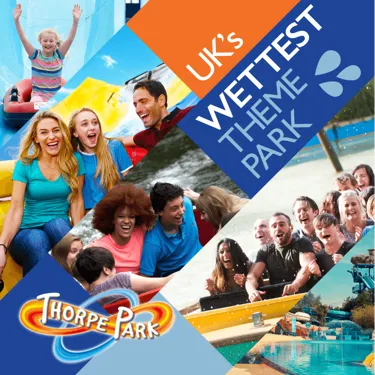 9. DO NOT UNDERESTIMATE OUR DONUTS
We make a lot of donuts, too many even for Homer Simpson. Last year we sold 750,000 of the delicious sugary rings. Not only do we make and sell delicious fresh donuts by the bag full to fuel your thrills, we also have our own Donut Factory! Here, a warm, fresh donut is topped with silky smooth ice cream and a choice of tasty toppings. However you enjoy your donuts, make sure you grab yours during your visit! 
10. FLY ON THE UK'S ONLY WING COASTER
With some of the most impressive set pieces across the whole park, THE SWARM is our swooping and diving ride through the devastation left by an extra-terrestrial attack!
A Bolliger & Mabillard wing coaster, THE SWARM is a surprisingly elegant flight through graceful inversions and near-miss elements. It's also the ONLY wing coaster in the UK. You have to come here if you want to experience it!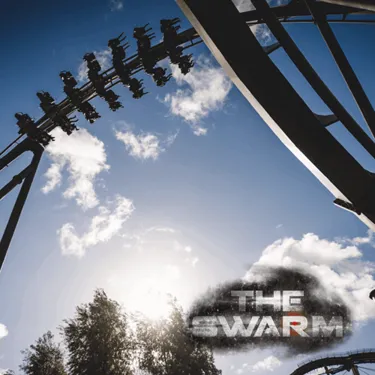 11. FABULOUS FOOD
We don't just do outstanding rides. We have a range of brilliant restaurants and food choices that will appeal to even the fussiest eaters! Everything from pizza to vegan coleslaw! Look out for some fantastic new additions to menus across the Resort in 2020! 
12. FREE THE FLAVOURS WITH COCA-COLA FREESTYLE!
We were the first theme park in the UK to introduce Coca-Cola Freestyle. Thousands of flavours that you can personalise into your own, bubbly creation and an innovative drinking vessel to mix them in.
Our cups don't just look smart, they have microchips in them which means that once you've bought your refillable vessel, you can refill and refresh all day without having to show the receipt again! Keep hold of your cup and reactivate it during a future visit for an eco-friendly, thirst-quenching experience! Look out for fresh vessel designs throughout the 2020 season!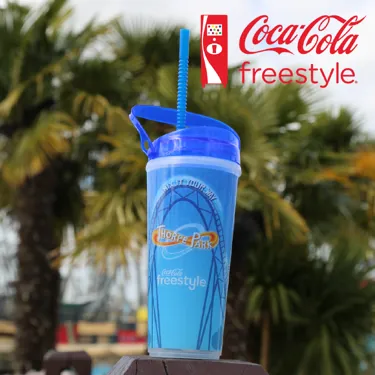 13. GIVE YOUR SOUVENIR A PERSONAL TOUCH
Did you know that you can customise your Thorpe souvenirs? You guys make the decisions when it comes to running round taking on our rides, so why not give your gifts from the Island that personal touch too! It's really simple. Choose the product you want to personalise, take it to the till and a member of staff will help you customise your memory of the day! Look out for this nifty innovation to make your day just that little bit more special! 
14. CAPTURE AMAZING MOMENTS
Thorpe Park Resort is a thing of beauty. No really, it's gorgeous! We have one of the most thrilling skylines of any park around the world. Don't believe us? Check out our Instagram and give it a follow! In fact, the Island is so alive with energy that there's limitless potential to take a great shot that no-one else will have captured.
Rides make for a pretty impressive background to any piece of social content. Check out our blog post on how to make the most of your visit to the Island with your followers in mind!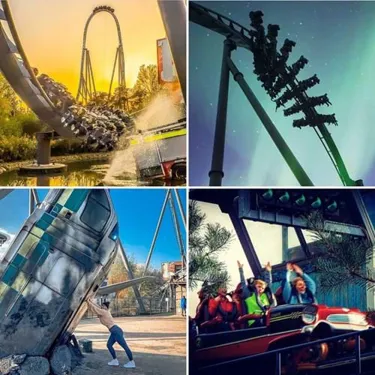 15. TAKE HOME A TIGER
Not a real one sadly but the next best thing, a big cuddly one! Across the Island we have loads of challenging games to test your wits and reward you with new furry friends to take home. Just make sure there's enough room in your car to take your giant (we're not joking) prize home!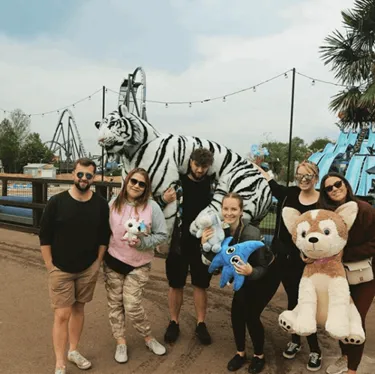 16. THE ONLY ROLLER COASTER THEMED TO THE WALKING DEAD
Those who ride survive. Themed to the unmissable 'The Walking Dead' series, this coaster shares more than a name with the horrifying TV show! You've made it to the safe zone only to discover, things are actually going south pretty quickly! As well as a thrilling experience, this high-octane attraction gives you guys the chance to live the TV show!
17. GET NOSTALGIC
Last year we launched a fab retro range that you guys absolutely loved! It featured our classic logo and a timeline of Thorpe Park milestones. This year, we'll be bringing back another brilliant range of retro merchandise to give you that nostalgic feeling and a taste for what the Resort was like way back when. Oh, and look out for some familiar faces in next year's range!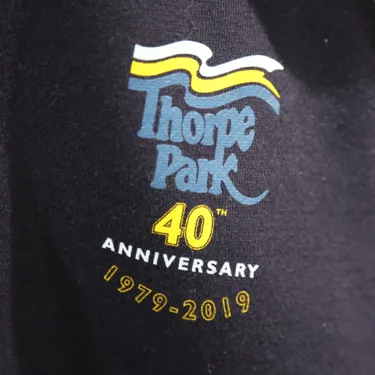 18. GET OUT THE CLASSROOM AND INTO A THEME PARK
Ever day-dreamed of riding coasters while you're at school? A theme park is a sensational way to get out of the classroom, but don't think that's an excuse not to learn anything! There's a lot of maths and physics that goes into designing and building a roller coaster. We're serious about delivering quality education in a thrilling setting and offer an amazing range of educational workshops across a range of subjects, including STEM! Head here for information on our educational services!
19. THE FRIGHT OF YOUR LIFE
Last year's FRIGHT NIGHTS was SPOOKtacular! We introduced you to the Buckwheat's and their menacing maze of horror, Creek Freak Massacre. You guys loved the insane chainsaw antics and gruesome setting. Another standout from last year's antics has to be the coolest undead kids in school from Terror at Amity High: Highschool Sucks! These vampires definitely didn't suck and really brought the party performing FANGtastic shows throughout the Halloween season! We're going to be delivering another score of scares as the home of FEAR returns this year. It's a 2020 must!