Ride Access Pass
Tuesday April 23rd 2019
Michael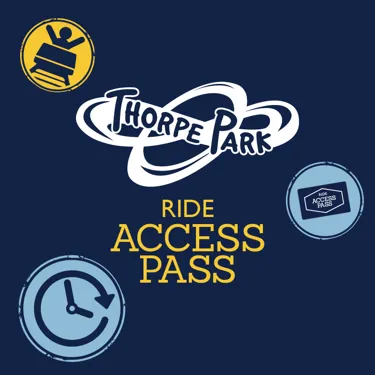 ***Update - the Ride Access Pass process has changed, for up to date information on this please visit our accessibility page.***
The Ride Access Pass (RAP) is in place to help guests who require extra assistance or are unable to queue due to a condition or disability. We want to make the process of acquiring and using your RAP as simple as possible. Check out this week's blog for everything you need to know about the RAP!
There are two ways to obtain a RAP:
APPLY FOR YOUR PASS VIA EMAIL (HIGHLY RECOMMENDED TO HELP REDUCE YOUR QUEUING ON THE DAY)
All physical Ride Access Passes will need to be collected from the Island Access Hub which is located outside the Lower Dome, but to speed up the process of collecting your pass you can send through your application and all documents prior to your visit so that we can prepare your pass for you in advance*
First name

Last name

The date of your first visit (when you will collect your pass)
To support your application, you will be required to provide evidence of your disability. For a full list of documents you can use to support your application, click here.
THE OTHER WAY TO OBTAIN YOUR RIDE ACCESS PASS IS IN PERSON
You will need to go to the Island Access Hub (located at the Lower Dome) and provide the above information and documentation in person. Please note that this will be slower and we highly advise that you apply online in advance.  
Once your application has been approved, you will be issued with your new Ride Access Pass ID which will be valid for 2 years. You and up to THREE helpers can then enjoy quicker access to the rides. 



Using your Ride Access Pass
USING YOUR PASS IS AS EASY AS 1, 2, 3! 
Choose which ride you would like to go on. Ensure that you have collected your Ride Access Pass ID Card from the Island Access Hub and have this and your Access Pass to hand. You need to present this as each ride. Check out the ride restrictions here.
Enter the ride via the specified disabled access point, present your Ride Access ID card and Access Pass to the member of staff. A member of staff will scan your ID card and enter the time for your next ride. 
Enjoy your chosen ride with up to three of your friends and family! 
For full details on how to obtain and use your ride access pass, head over to the website and download our Ride Accessibility guide!
Michael
Official Thorpe Park Resort Blogger