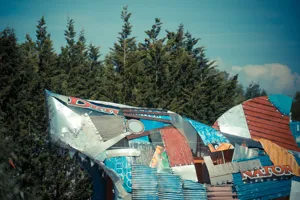 Thorpe Shark Cabins
The Thorpe Shark Cabins has a limited number of accessible rooms available upon request.
The accessible bedrooms are all located on the ground floor and have been designed to
allow wheelchair users adequate space to move and manoeuvre their wheelchair in the
bedroom and wet room.
We offer a limited number of rooms which have flashing smoke detectors for guests who
have hearing difficulties, you can request one of these rooms via the below number.
Please note we do not have a lift in the Thorpe Shark Cabins, if you are unable to walk up a
set of stairs you can request a ground floor room via the below number.
All accessible bedrooms are provided with emergency assistance alarms although guests are
reminded to inform Hotel Reception if they would require any assistance in the unlikely event of an emergency.
To request an accessible room please call 0300 332 1423* and our Guest Experience team
will be able to assist. *Calls to this number are charged at a local rate.
Assistance and Guide Dogs - Assistance/guide dogs are welcome in the accommodation but please tell us in advance so we can allocate the most appropriate room for you. Upon arrival, please advise Reception of any additional requirements and they will endeavour to accommodate these where possible.
Wheelchair Hire - A limited number of wheelchairs are available for hire from Island Help & Information. A £50 refundable deposit is required. We would suggest that guests who need a wheelchair to travel around the accommodation bring their own for ease and certainty.