School trip ideas for primary schools
With so many options to choose from finding the right venue or location for a Primary School Trip can be daunting.  We're here to help - no matter what sort of school trip you are looking for, Thorpe Park Resort can offer something suitable.  In addition to our world class thrill rides, our theme park has 14 rides that can be used by guests who are under 1.4m tall.
Book Now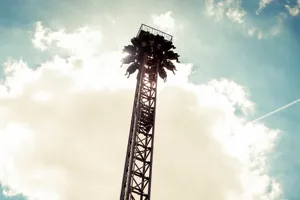 Find your next primary school educational trip
We offer educational talks in both STEM and Business subjects. The content within is aligned to the national curriculum, these talks cost £1.50 per student, or we can send the content to you to deliver at school, free of charge once you have confirmed your booking.
Workshops: The Thorpe Park Resort Education Team offers 25 minute workshops in Maths, Science, Business and Marketing.
Workshops take place every hour inside our Thrills Workshop from 11:30 – 15:30. 
Content is aligned with the National Curriculum and you can choose between Key Stages 3 – 4.
Maximum 48 students/teachers per time slot.  
TED talks: TED (Thorpe Education Daily) talks, last 15-20 minutes and take place in our Angry Birds 4D Cinema. 
Each TED talk can hold 325 students and teachers.
Interested in a school trip with us? Answer all your questions and start your booking by downloading our handy guide to School Trips at Thorpe Park HERE: 
We also offer Educational Resources to support your pre-visit and post visit learning within various subjects. You can download them all here.
Book Now