Pre-Book & Scare Mazes
Calling all fear-seeking Passholders! Don't miss our three bone-chilling indoor Scare Mazes, including a terrifying new maze for 2023– 'Stitches'!
Scare Mazes are an optional extra and can be purchased during the passholder pre-book process or bought separately below.
Passholders get 20% off the afternoon Terrifying Trio package which includes single use access to all three scare mazes between 3pm and 6pm, or you can pick up an evening ticket package for access between 6pm and 9pm (does not qualify for discount).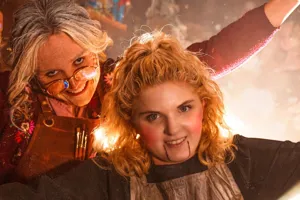 Passholder Pre-Books
Secure your Fright Nights pre-book using the link below, you'll also be able to book Scare Maze tickets during this process. Just need Scare Maze tickets? See below.
Book Now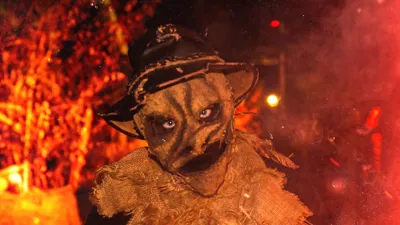 Frequent Frights Pass
Unlimited access to all three Scare Mazes between 3pm – 6pm
Limited edition, 200 passes available
Exclusive to Thorpe Park and Merlin Annual Pass holders
Unlimited access to Access to Stitches, Trailers, and Survival Games from 3pm – 6pm only
Only valid with an Annual Pass reservation
Valid during the whole event
One-Shot Scare Maze Tickets
Looking for a quick scare fix or want to keep going back to your favourite? Our one-shot ticket is perfect for you! Available soon exclusively on the Thorpe Park app. Plus, Passholders get 20% off 3pm – 6pm time slots.
App Exclusive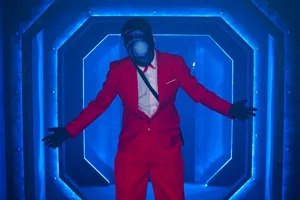 What Else Is On?
From scare zones to rides in the dark, Fright Nights promises hair-raising frights for all! Whether you're a seasoned thrill-seeker or a Halloween first timer, you're in for an experience that will leave you with spine-chilling stories to tell for years to come.
Find Out More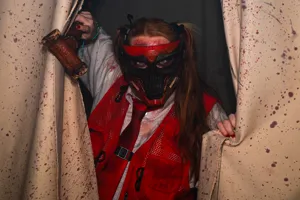 VIP Fright Night Experiences
Get ready for an adrenaline-packed day filled with terror and thrills that will leave you breathless! When the sun goes down, the park transforms into a heart-stopping playground of horror, where frights lurk at every corner.
From bone-chilling Behind the Screams Tours, to terrifying VIP Entry Packages, we have something to scare the pants off everyone!
Find out more