THE MOST INTENSE HALLOWEEN MAZE IN THE HISTORY OF FRIGHT NIGHTS IS BACK
How much wood would a wood chop chop if a wood chop could chop YOU?
Hacking their way back into the now abandoned Creek Woods Sawmill, the Buckwheats are back with a vengeance! Brace yourself and prepare for the gruesome worst as you take on the chainsaw wielding maniacs - will you survive the madness?!
If you're looking for a maze that scares you, we mean truly terrifies you, this extreme maze experience is set to be the most intense scare maze in the UK.  This is no scary maze game… this is the ultimate Halloween maze attraction. Brace yourself and prepare for the worst as you take on the gruesome chainsaw massacre madness that lies within Creek Freak Massacre. We're done playing scary games - this is the most extreme Thorpe Park scare maze ever opened!
Creek Freak Massacre scare maze is not included in your park entry ticket and requires an additional paid ticket.
Face the maze that scares you, makes you jump and sends you running for shelter from the lunatic lumberjacks. This extreme maze is open from 3pm.
Terrifying Trio Maze Package
Passholders & Hotel Guests
£24
Platform 15 scare maze
Creek Freak Massacre scare maze
Trailers scare maze
Theme park entry must be purchased separately
Gallery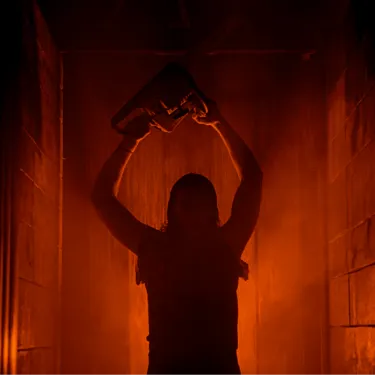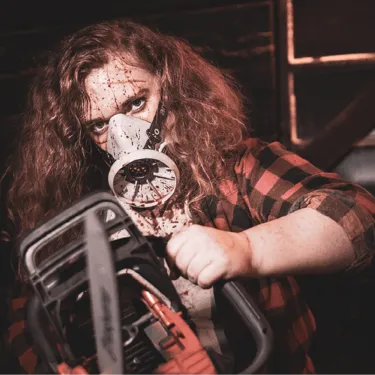 Check out our other bone chilling and thrilling scare attractions