Health and safety remains our top priority. As you'd expect, a day out or a short break at Thorpe Park is going to be a little different to before but everything we are introducing is with your safety, and our staff's safety in mind.
We have reviewed how we operate every single part of the Resort to make sure that you have a brilliant, safe visit. Some things will be new, including a pre-book ticket system to manage visitor numbers and different seating configurations on rides but you'll probably already be used to a lot of the new measures too such as social distancing in queues and being encouraged to use cards rather than cash, as these have become the new normal when visiting supermarkets and other outlets.
Plans may change slightly as we continue to follow Government guidance.
We can't wait to see you soon!
Pre-book entry
Please make sure you have made your booking online. Before leaving home, please check our website and social media pages for the latest attraction information.
If you have symptoms, do not travel
We politely request that you refrain from visiting our attraction should you start displaying any of the symptoms associated with COVID 19. Please contact Guest Services should you need to amend your booking.
Contactless payments
Please note many of our outlets require contactless card payments and will not be accepting cash.
Reduced capacity
Whilst legal restrictions have been lifted, we may have a reduced daily ticketed capacity to ensure we can offer you the best possible guest experience.
Hygiene
We continue to have additional hygiene and safety measures in place throughout our attractions, including enhanced cleaning, plentiful hand sanitiser points, maximised building ventilation and some suggested social distancing markers.
Face coverings
Whilst legal requirements may have been lifted, you may see some signage stating "Face coverings recommended" which will be displayed at entry points into our indoor attraction areas or high footfall areas. Please therefore be respectful of our staff and other guests.
Hygiene measures
We politely request that all our guests uphold the highest possible hygiene standards through regular hand washing and the frequent application of hand sanitiser which are available through our attraction.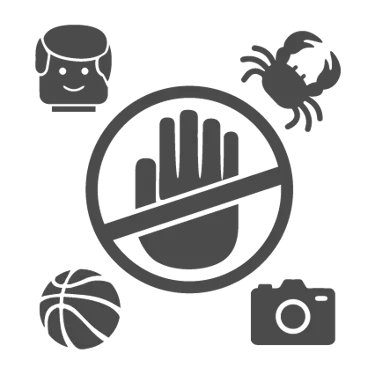 Experiences
Some of our guest experiences may still be adapted or modified to ensure guests and staff have the best experience whilst taking into account some social distancing and staff safety.