A Theme Park Like No Other: THORPE PARK FRIGHT NIGHTS 2019 Hacks!
Thursday October 10th 2019
THORPE PARK Official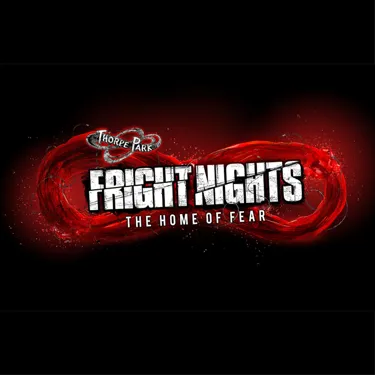 Isn't this time of year just the best? You've waved goodbye to an awesome summer and are settling into longer, chillier nights that scream out for a warm blanket and something pumpkin spiced! But let's face it, the main reason this time of year rocks is of course because it marks the return of FRIGHT NIGHTS.
If scare mazes and horror are your thing, FRIGHT NIGHTS is where it's at. This year we're serving you award winning horror mazes, shocking short films, vampire dance spectaculars and if being chased by chainsaws wasn't enough to keep you on your toes, an awesome coaster challenge!
Because great minds think alike, we're sure you can appreciate that FRIGHT NIGHTS can be extremely popular. Check out our horror hacks to help you make the most of FRIGHT NIGHTS 2019!
DEAD GOOD DISCOUNTS
Pre-book online right now! You'll earn a whopping discount on your entry price and if you choose the e-ticket or print your tickets at home option, you'll be able to sail straight through the turnstiles when you arrive!
And while we're making savings, why not pre-book your car parking too! You'll benefit from another fab discount and be able to make a smooth exit at the end of the day, escaping the chainsaw maniacs that could be tailing you as you run screaming from the Resort.
Remember there are 12 merciless hours of FEAR to keep you entertained throughout the spooky season so make sure to take in every second of scare. We would suggest arriving as early as possible. Beat the traffic, beat the queues and make a dash to some of our big players at the beginning of the day. Start on the Stealth/The SWARM side of the Island and work your way towards Colossus/SAW:The Ride throughout the day!
FASTRACK TO FEAR
Want to live out your Halloween fantasy! We have a range of petrifying packages for you to choose from so you can experience EVERY scream on offer this FRIGHT NIGHTS!
Terrifying Trio
The Walking Dead: Do or Die
The Walking Dead: Living Nightmare
Platform 15
FRIGHT NIGHTS ULTIMATE
Beat the queues on all Fastrack coasters, rides and ALL HORROR MAZES!
Twisted Trinity
Derren Brown's Ghost Train: Rise of the Demon
The Walking Dead: The Ride
SAW – The Ride
We'd advise buying your Fastrack online in advance to guarantee minimum queues and maximum frights!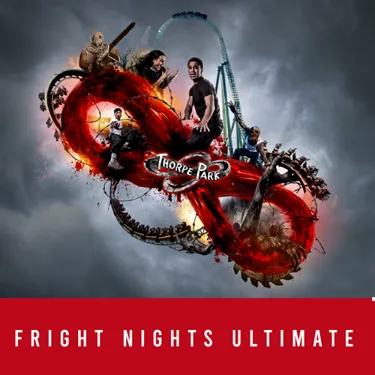 CHIP AND WIN
Please note that we will NOT be taking cash at Admissions this coming weekend! Want to skip Admissions altogether? Buy your tickets online now, opt for an e-ticket or print your tickets at home, sale through turnstiles and be rewarded with a devilish discount! Make sure you are able to pay by card if you are buying tickets on the day. The Huntsman's Arms (located in The Jungle) will also be CARD ONLY.
STAY SAFE THIS FRIGHT NIGHTS
We want you guys to have the BEST time at FRIGHT NIGHTS! To make sure this happens, we conduct security checks on everyone that enters the Resort. Travel light! There's no point bringing your life's possessions to a Theme Park!
You have to lug it round all day

Any additional items are more things that could get lost, fall out your pockets or get broken

We have everything you could need at the Resort already!
If you HAVE to bring things with you that you don't want to take on rides, there are lockers located in the Lower Dome, next to The Flying Fish, and near the Megastore.
Obviously, we encourage you guys to turn up in your most fearsome Halloween outfits but please don't wear a mask! We have a 'no mask' policy on the Island to protect you and our staff.
DON'T FEAR THE BIG 5IVE
Do you love coasters and challenges as much as we do? Are you brave enough to take on some of Europe's biggest and best coasters in the dark? Then the Feared 5 Challenge is the mission for you.
It's simple:
Ride our BIG 5 coasters between 5-10pm
Crack the creepy clue
Win a prize for your efforts!
A night-time coaster ride is a completely different to one in the day and everyone loves a prize!
FRIGHT NIGHTS FEARFUL FIZZ
Coke Freestyle has arrived at Thorpe Park! Hundreds of delicious flavour combinations to hold off your thirst, and a smart Freestyle Vessel to keep and re-use during future visits!
NEW for 2019, look out for an exclusive FRIGHT NIGHTS Coke Freestyle vessel PLUS, a devilishly delicious FRIGHT NIGHTS flavour mix! You can buy your 'Freestyle Vessel' from the following locations: The Bridge as you enter, The Dome, The Megastore and the Nemesis Fastrack Shop!
There are three packages available! (Don't forget there's a discount for Merlin Annual Passholders)
1 vessel £10
2 Vessels £18
3 Vessels £24
Keep hold of your cup and reactivate the chip during your next visit this season for only £6! (there's a discount for Merlin Annual Passholders). The Freestyle Refresh and Refill stations can be found in: The Dome, at Rush, Amity Kebabs, Tidal Wave and the Nemesis Inferno Shop.
Make sure you grab yours at the beginning of the day to maximise your mixes!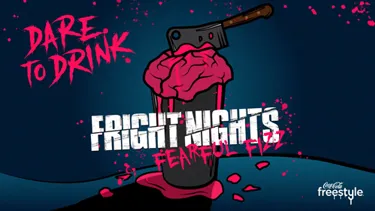 HOLD FRIGHT NIGHTS IN THE PALM OF YOUR HAND
Have you downloaded our new and improved app? It is amazing and allows guests to hold Thorpe Park in the palm of their hand!
We've added all our FRIGHT NIGHTS attractions to the app to make braving your way around the Island simpler than turning down a vampire's kiss!
App users can enjoy a fully interactive park map, live queue times, Resort information and an in-app shop where you can do everything from booking a cosy stay at the Shark Hotel to your parking!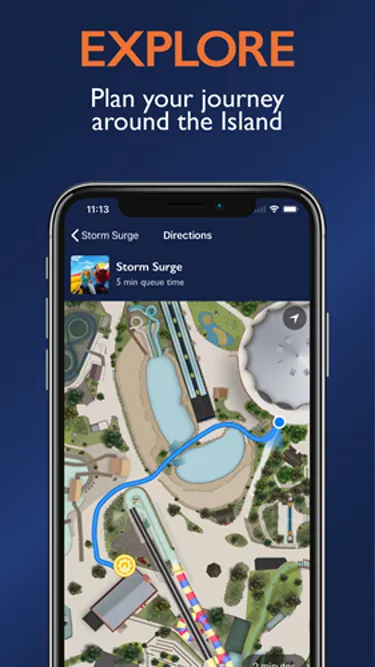 We hope these terrifying tips will help give you the Halloween fantasy you've always dreamed of! Now stop reading this and book your tickets to the Home of FEAR!
Follow us on Twitter, Instagram and Facebook to keep up-to-date with everything Thorpe Park!