Can You Take The Heat?
Tuesday July 9th 2019
Michael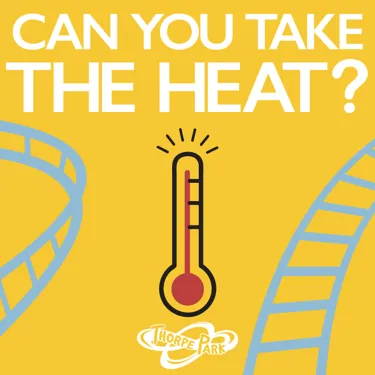 DOWNLOAD THE APP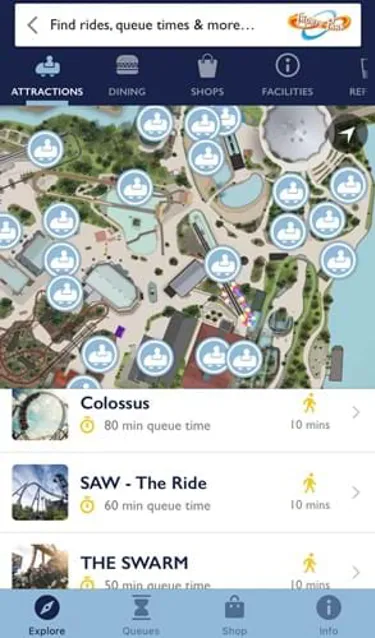 You can download the Thorpe Park Resort App for Apple and Android devices. Hold the whole resort in the palm of your hand! Get the most from your trip to the Island Like No Other! Directions to your favourite rides and attractions, up to date queue times, the latest deals on food and drink and much more! 
UPON ARRIVAL
We strongly advise that you arrive at the resort early. Warm days make for busy theme parks. Book online and make a saving AND have your tickets ready on your phone to go straight through turnstiles!
LEAVE YOUR BAGGAGE AT HOME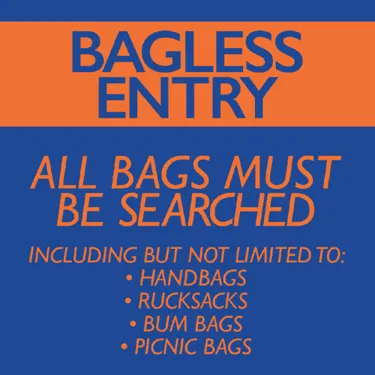 A day in a Theme Park is usually anything but relaxing. For those of you glued to your Fitbit, you'll probably do well over 20,000 steps as you pinball from ride to ride. Now picture each of those steps with a rucksack, large bag or cooler box in tow.
1. When the heat is in the high 20s and you'll soon wish you'd travelled a little lighter.
2. You can't take these items on rides with you. 
Our security team checks every bag that enters the Resort, no matter what shape, size or style (we don't discriminate against bags at Thorpe Park). If you don't have a bag, you can bypass these checks altogether, saving you valuable time on the Resort.
If you have to bring anything to the Resort that won't fit in a pocket, pop it in one of our lockers found in THE DOME, outside the MEGASTORE and opposite the FLYING FISH!  
STAYING COOL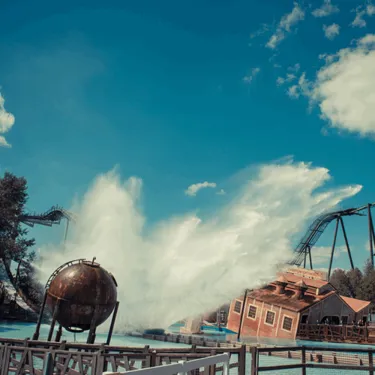 Spread our water rides out over the day. You may want to start with coaster to get you in the thrill-seeking mood, followed by a little spritz on Depth Charge and why not hit Tidal Wave at midday when the Sun's at its highest and the temperatures are as soaring as the wave the ride throws out.
ARE YOU DRINKING ENOUGH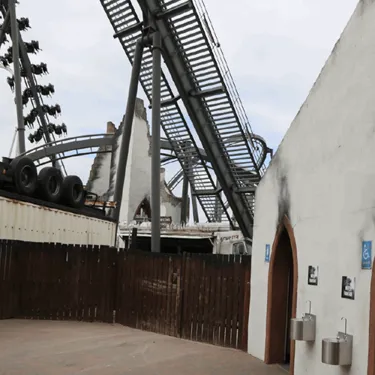 Please drink lots of water. Doctors tell you, your parents tell you and now we're telling you! Are you planning on taking on BounceZilla when you visit? Many people sweat just looking at this beast of an inflatable, let alone taking on the 90-metre madness. Stay hydrated! We have water fountains at THE SWARM and in ANGRY BIRDS LAND and you can get water from any of our food and beverage units.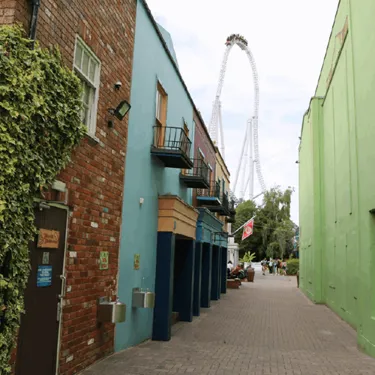 WE ALL SCREAM FOR SUN CREAM
Please wear sun cream. It's super important to protect yourself when you're outside in direct sunlight for the day. You can pick up sun cream from our first aid team at the Dome and in the following locations:
Colossus Entrance
Stealth Entrance
Storm Surge Entrance
Amity Beach Entrance
The Swarm Entrance
HOT DOGS... LITERALLY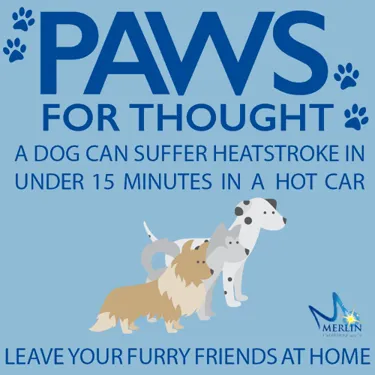 The only hot dogs we want to see on the Resort are the ones slowly rotating at Colossus Hot Dogs. In all serious though, please DO NOT bring your dogs with you on a day out to Thorpe Park. A dog can suffer heatstroke and potentially die in under 15 minutes in a hot car.
Our security teams make regular inspections of our car parks, and if we find a dog in distress, we may call the police. Leave your furry friends at home!
STAY IN THE SHADE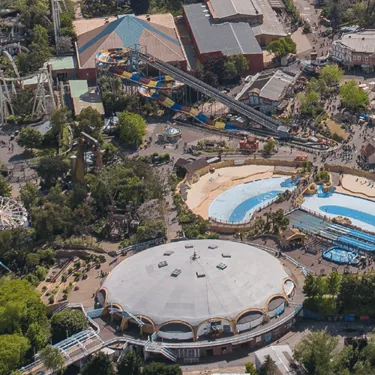 When possible, we'd advise you stay in the shade. There are a lot of leafy areas on the resort, but if you're looking for a place to relax out of the sun, we'd recommend The Dome. Inside you'll find plenty of seating and if you're looking for a cooling drink or bite to eat, head into Fin's Bar & Grill or pick up a coffee from Costa Coffee Shack. 
You'll also find The Island Shop to pick up a fab souvenir from your day out! We've got a great range of 2019 pin badges and some awesome retro Thorpe Park goodies.
IN SUMMARY
Arrive early having booked online and traveling light

Wear sun cream and drink plenty of water

Stay in the shade and wear light, comfortable clothing

Mix up your day with water rides and speedy, breezy coasters to stay cool

Have a fantastic day :)
Michael
Official Thorpe Park Resort Blogger